---
Overview
Located near city hall, inside a historic landmark that was once First Pennsylvania Bank, Del Frisco's Double Eagle Steakhouse Philadelphia offers an unforgettable dining experience. Magnificent balconies draped in plush red fabric overlook the sweeping main dining room, and a breathtaking three-story wine tower serves as the centerpiece of the restaurant. Downstairs boasts private dining and reception areas, including the Vault Room.
Parking: Valet and nearby garage parking
Features: Private and semi-private dining, wine list of over 1200 selections, wheelchair access
Dress: Business casual attire. Thank you for not wearing tank tops, sleeveless shirts, flip-flops, gym wear, excessively revealing or torn clothing, or short shorts. Dress shorts are acceptable. Please remove your hat when entering the restaurant.
Nonsmoking
Payments: Cash, American Express, Diners Club, Discover, MasterCard and Visa
---
HOURS
Monday: 5:00pm – 10:00pm
Tuesday: 5:00pm – 10:00pm
Wednesday: 5:00pm – 10:00pm
Thursday: 5:00pm – 10:00pm
Friday: 5:00pm – 10:00pm
Saturday: 4:00pm – 10:00pm
Sunday: 4:00pm – 9:00pm

Bar opens at 4:00pm daily.
---
ADDRESS
CONTACT
Phone: (215) 246-0533
Email: dfph@ldry.com

General Manager: John Stritzinger
Executive Chef: Sean Ford
Sales and Events Manager: Jessica Kiefer

---
Features & Events
---
Mother's Day
May 9, 2021
MOM Deserves the best!
Treat your mom to an extraordinary dining experience with our delectable Mother's Day features.
---
Private Dining
---
From celebrations to board sessions, our private and semi-private dining rooms are the perfect place for your next gathering. Our dedicated private dining coordinators will plan and personalize your event to create an unforgettable experience.
---
Book your event
---
---
---
Eagle 1
Accommodates up to 20
Presentation Audio/Visual Equipment Available
Flat Screen TVs
Wireless Internet Access
---
---
---
---
Eagle 1
Accommodates up to 20
Presentation Audio/Visual Equipment Available
Flat Screen TVs
Wireless Internet Access
---
---
---
---
Eagle 1
Accommodates up to 20
Presentation Audio/Visual Equipment Available
Flat Screen TVs
Wireless Internet Access
---
---
---
---
Eagle 1
Accommodates up to 20
Presentation Audio/Visual Equipment Available
Flat Screen TVs
Wireless Internet Access
---
---
--- Vault Full
Seated Dinner Capacity: 150
Cocktail Capacity: 250
Room Capacity With AV: 120
130'' Screen & Projector -
VGA Hook Up - 1 Lapel Wireles Mic & 1 Handheld Mic System, Podium, TV Cabel Connection
Complimentary Wifi
---
---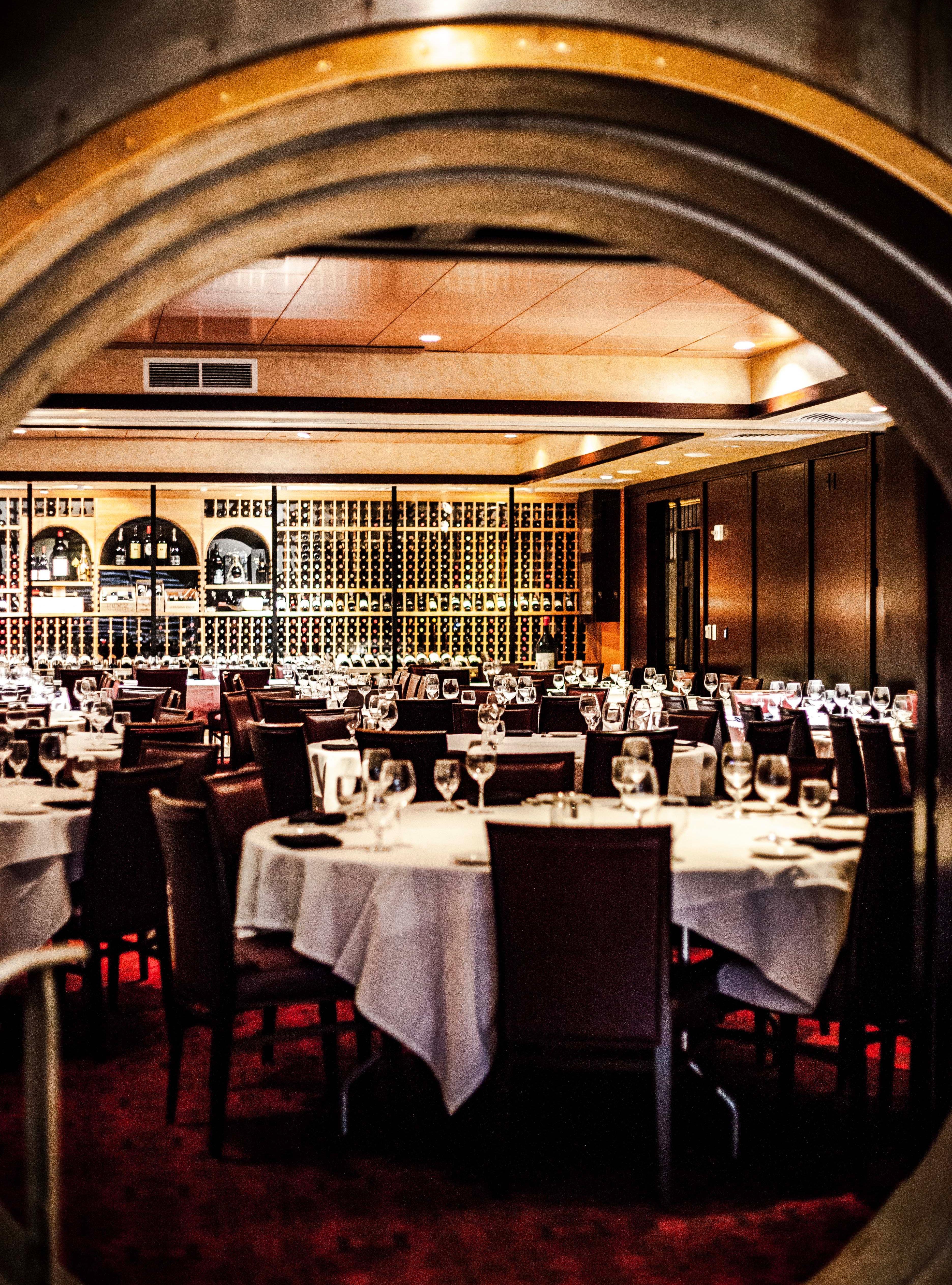 Vault 1
Seated Dinner Capacity: 80
Cocktail Capacity: 100
Room Capacity With AV: 60
104'' Screen & Projector -
VGA Hook Up
Complimentary Wifi
---
---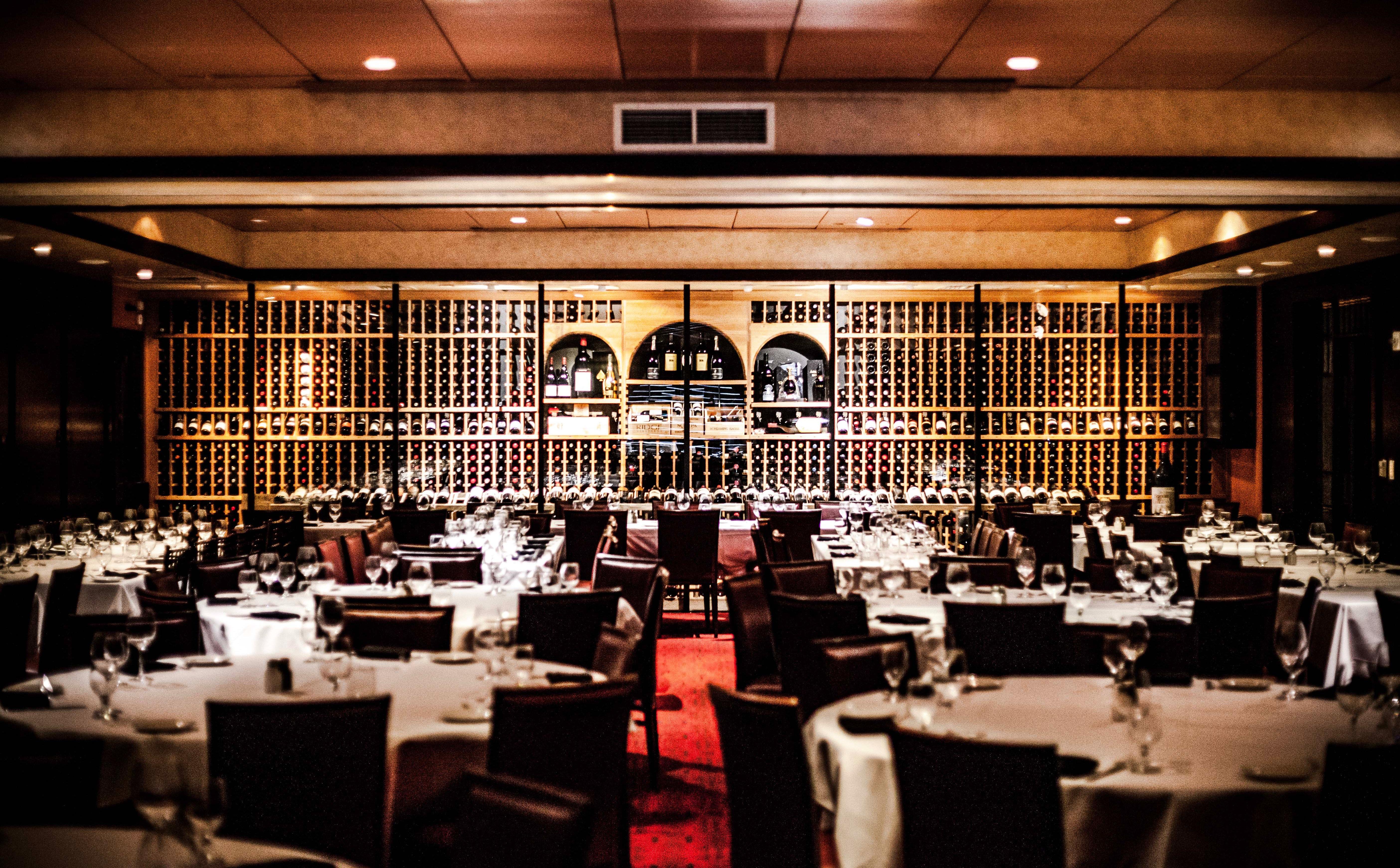 Vault 2
Seated Dinner Capacity: 60
Cocktail Capacity: 60
Room Capacity With AV: 40
130'' Screen & Projector -
VGA Hook Up
Complimentary Wifi
---
---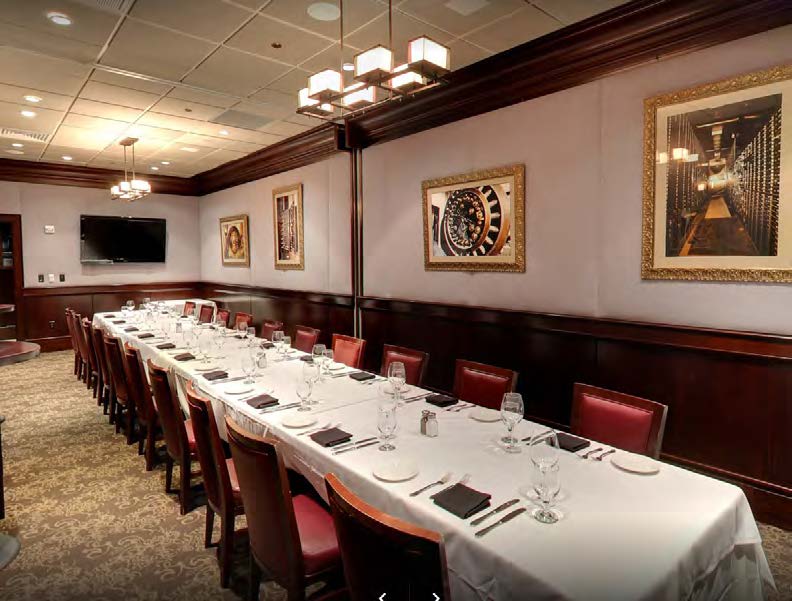 Double Eagle Full
Seated Dinner Capacity: 32
Cocktail Capacity: 40
Room Capacity With AV: 30
55" TV - HDMI/VGA Hook Up
Complimentary Wifi
---
---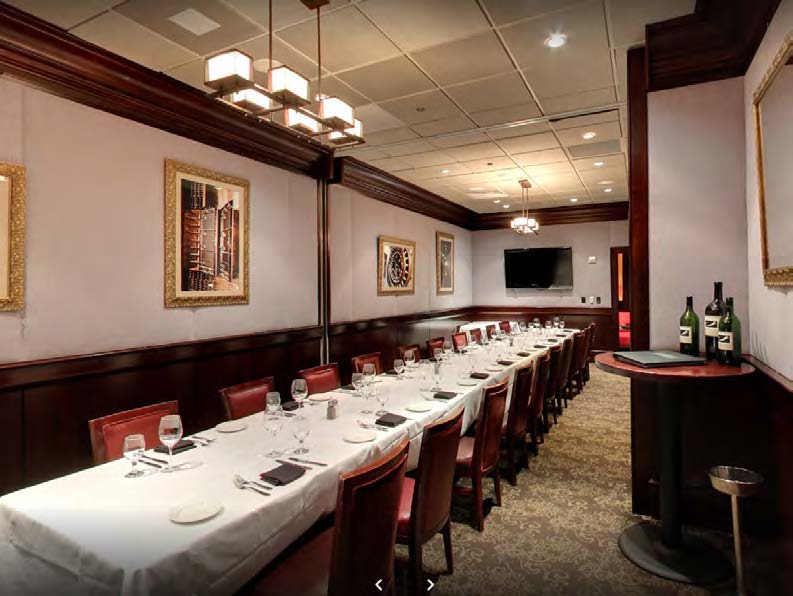 Double Eagle 1
Seated Dinner Capacity: 16
Cocktail Capacity: 20
Room Capacity With AV: 16
55" TV
Complimentary Wifi
---
---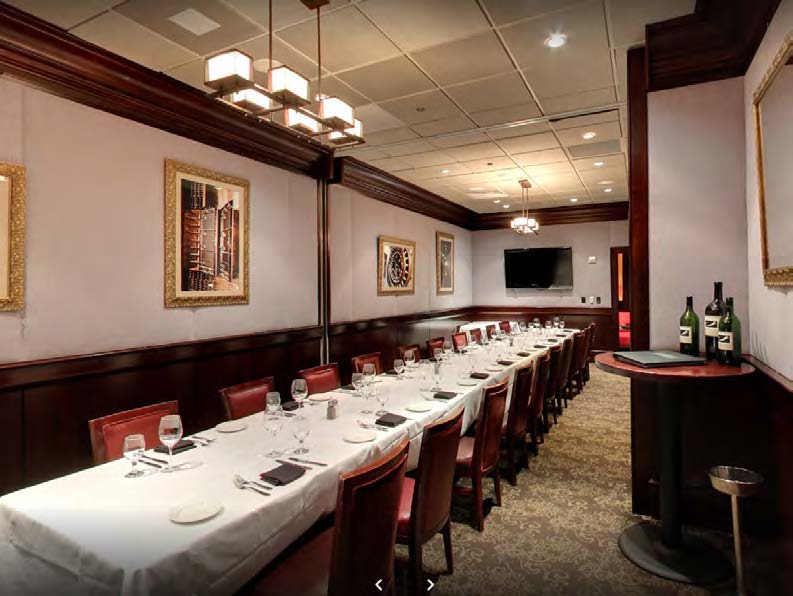 Double Eagle 2
Seated Dinner Capacity: 16
Cocktail Capacity: 20
Room Capacity With AV: 16
55" TV
Complimentary Wifi
---
---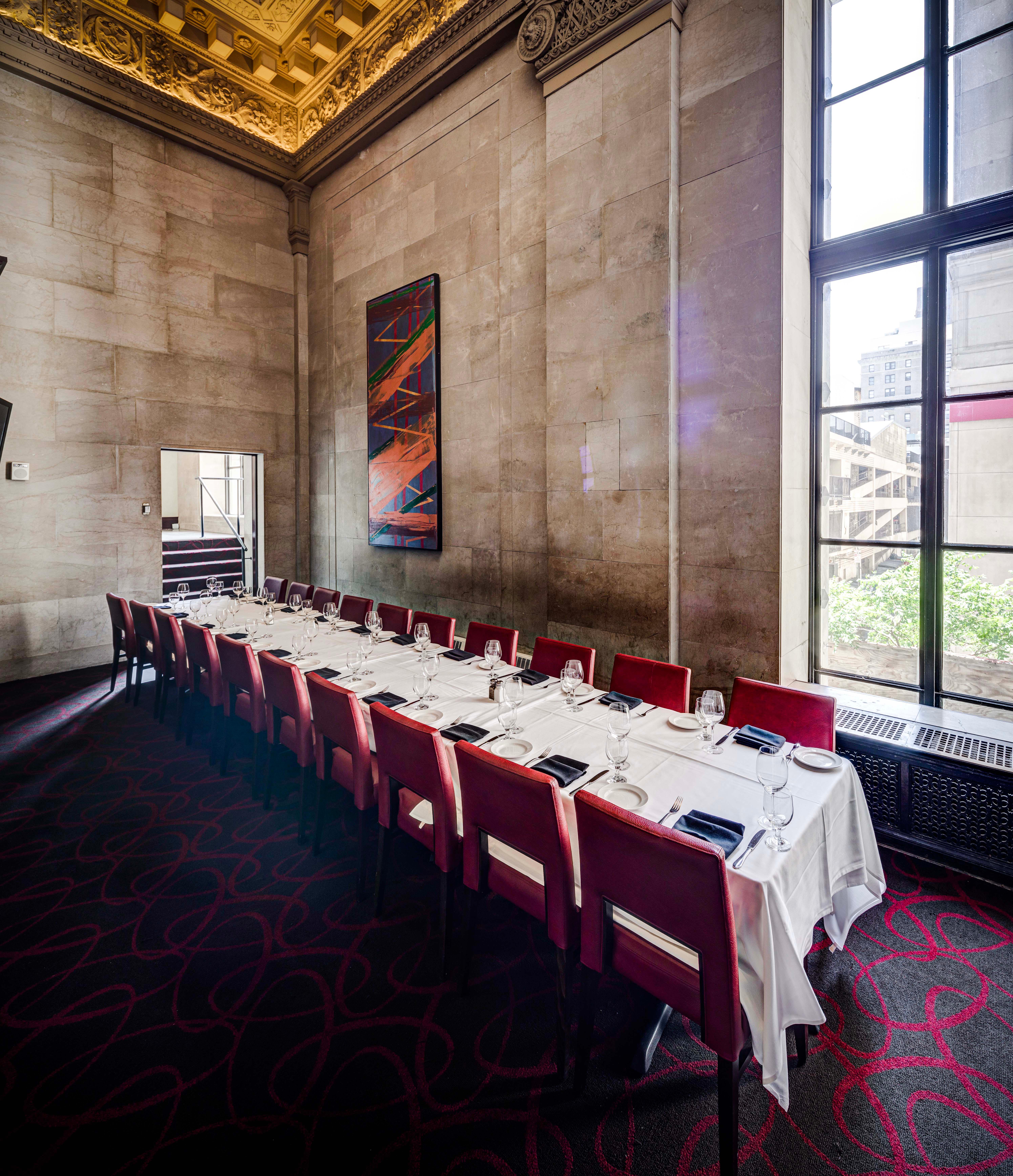 Grotto
Semi-Private Space
Seated Dinner Capacity: 22
Cocktail Capacity: 35
55" TV
Complimentary Wifi
---
---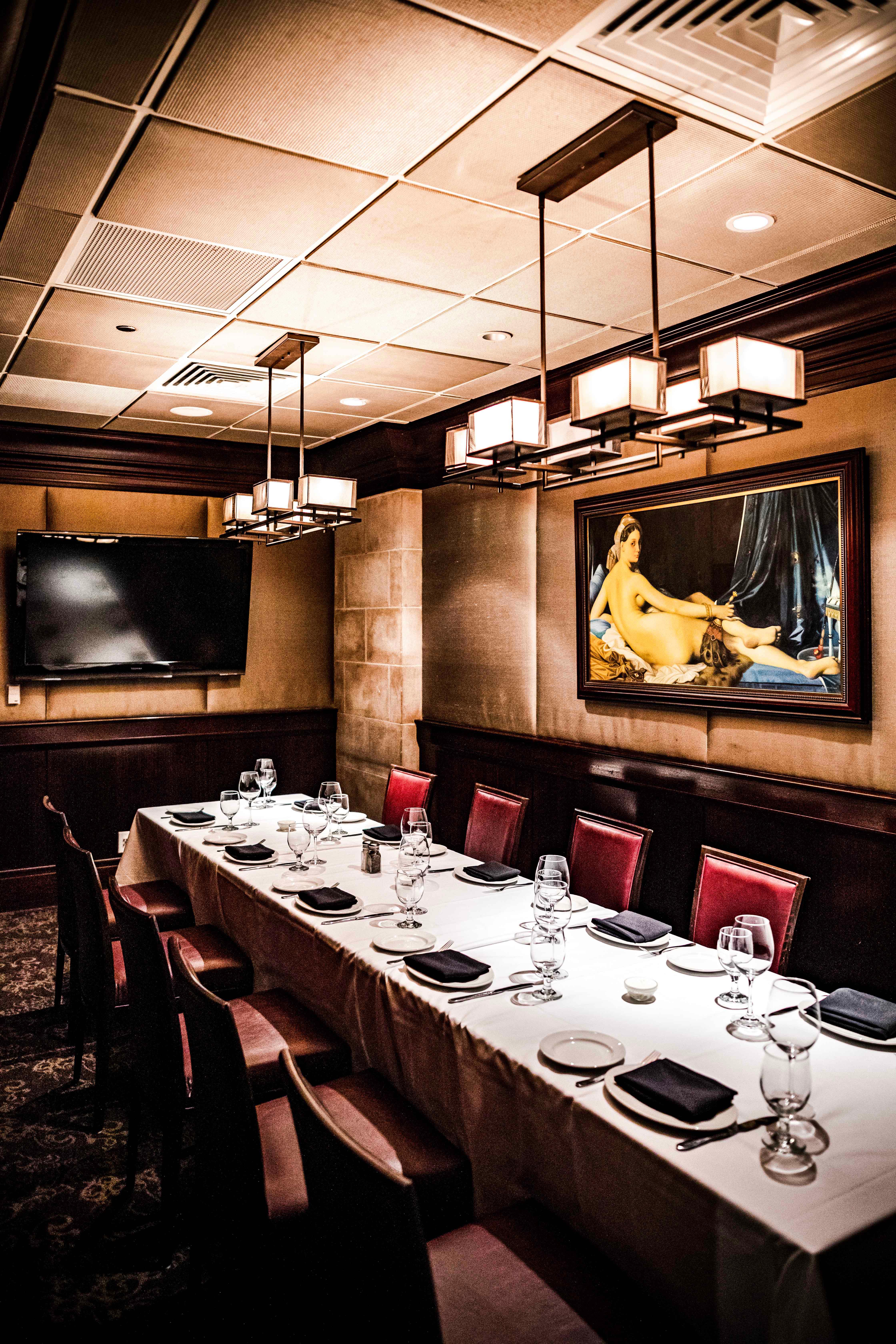 The Furino
Seated Dinner Capacity: 14
Room Capacity With AV: 14
55" TV - HDMI/VGA Hook Up
Complimentary Wifi
---