Overview
Video:
Del Frisco's Double Eagle Steakhouse New York, NY
Del Frisco''s in New York, an energetic, luxurious three-story restaurant, is located in the heart of Midtown Manhattan, near Times Square, Rockefeller Center and Radio City Music Hall. Featuring floor-to-ceiling windows with breathtaking views of Sixth Avenue and nearby Rockefeller Center, Del Frisco''s treats guests to an unforgettable New York steakhouse experience through our chef-driven cuisine, world-class wine program and unparalleled hospitality.
Features: Private dining, wine list of over 1,200 selections, views, power bar, lounge, cellar
Dress: Business casual
Nonsmoking
Payments: Cash, American Express, Diners Club, Discover, MasterCard and Visa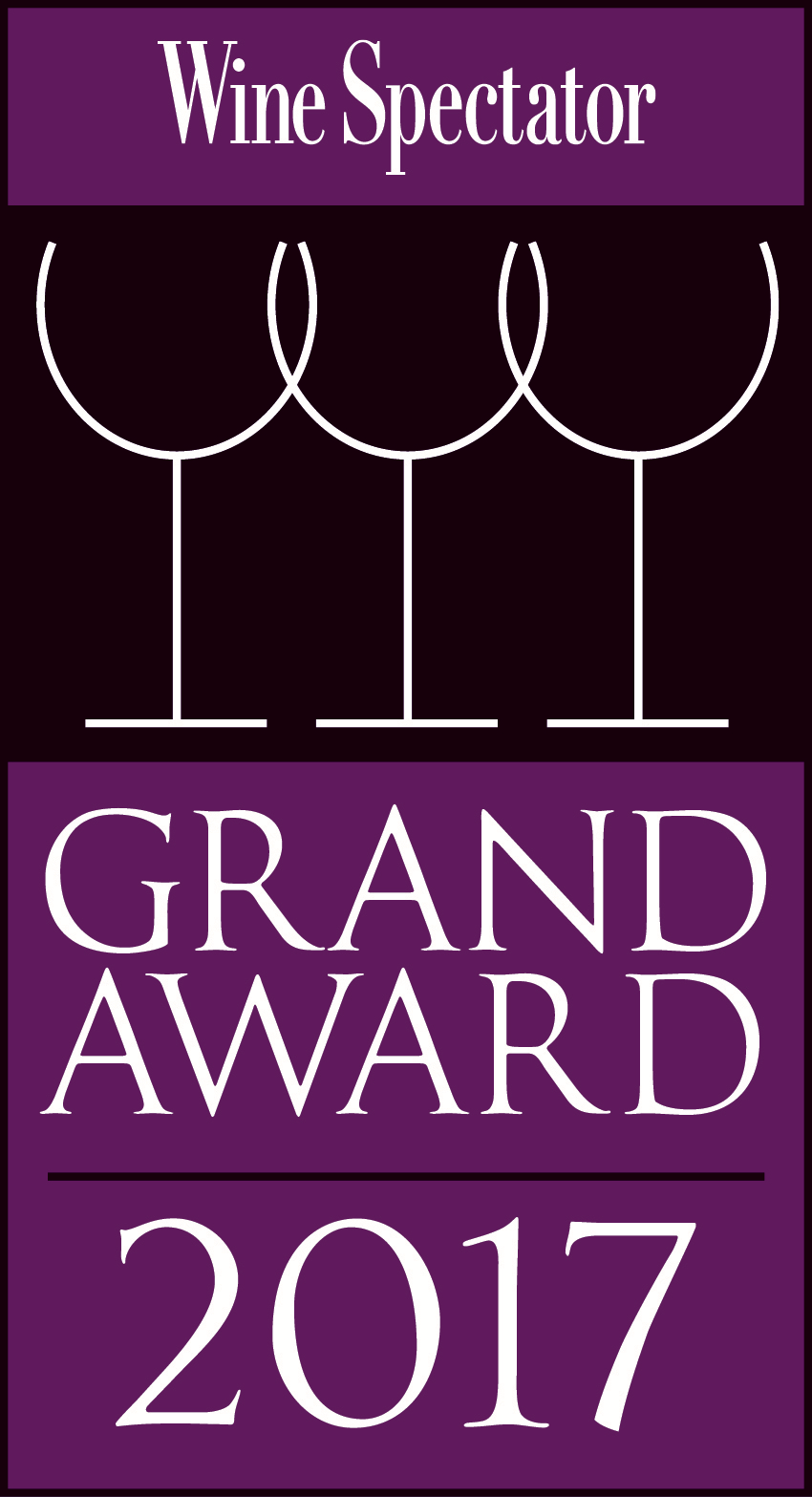 Hours of Operation
Dinner
Monday - Friday: 11:00 am - 12:00 am
Saturday: 5:00 pm - 12:00 am
Sunday: 5:00 pm - 10:00 pm
Lunch
Monday - Friday: 11:30 am - 4:00 pm
Restaurant Week Lunch
$29 Per Person, tax & gratuity not included.
July 24 - August 18, 2017
Del Frisco's New York
1221 Ave. of the Americas
New York, NY 10020
General Manager
Orlando Santana
Executive Chef
Brian Christman
Sales & Event Planner
Christina Migliorelli
dfrg.3poxl3zc
[{"type":"Feature","geometry":{"type":"Point","coordinates":["-71.039528","42.349136"]},"properties":{"icon":{"iconUrl":"\/assets\/img\/delfriscos\/map_marker.png","iconSize":[39,39],"iconAnchor":[20,20],"popupAnchor":[238,-3]},"slug":"steakhouse\/boston","location_type":"published","location_id":"1","city":"Boston","state":"MA","address":"250 Northern Ave","phone":"6179511368","map_url":"https:\/\/maps.google.com\/maps?q=250+Northern+Avenue,+Boston,+MA+02210&hl=en&gl=us&z=16&vpsrc=0","int_photo":"https:\/\/media.dfrg.com\/_delfriscos\/locations\/LocationMap-boston.png","modal_photo":"https:\/\/media.dfrg.com\/_delfriscos\/modal\/df-LocationMap-boston.png","zip":"02210","open_table":"61225","stateName":"MA"},"promos":[{"img":"https:\/\/media.dfrg.com\/patron.jpg"},{"img":"https:\/\/media.dfrg.com\/DEL_Interior_Graphic_mothers_day_430x580_2017_v1_(1).jpg"},{"img":"https:\/\/media.dfrg.com\/DEL_Interior_Graphic_spring_gift_card_430x580_2017_last_chance__v1.jpg"},{"img":"https:\/\/media.dfrg.com\/DEL_Interior_Graphic_fathers_day_430x580_2017_v1.jpg"},{"img":"https:\/\/media.dfrg.com\/DEL_Interior_Graphic_Easter_430x580_2017_v6.jpg"},{"img":"https:\/\/media.dfrg.com\/DEL_Interior_New_Years_Eve_430x580_2016_v11.jpg"},{"img":"https:\/\/media.dfrg.com\/DEL-ThanksgivingDay_Interior_430x580_2016_v11.jpg"},{"img":"https:\/\/media.dfrg.com\/DFR_RR_online_signup_interior_graphic_430x580_v3_(1)1.jpg"},{"img":"https:\/\/media.dfrg.com\/promo_interior3.jpg"},{"img":"https:\/\/media.dfrg.com\/DEL-PPSundays-InteriorGraphic_430x58010.jpg"},{"img":"https:\/\/media.dfrg.com\/DEL_restaurant_week_interior_420x580_v26.jpg"},{"img":"https:\/\/media.dfrg.com\/DEL_boston_grad_430x580_v1.jpg"},{"img":"https:\/\/media.dfrg.com\/DEL_Interior_Graphic_spring_gift_card_430x580_2017_v3.jpg"}],"events":[{"month":"December","date":"05","time":"10:15 AM","title":"LOCALS NIGHT","desc":"Join us for our Locals night starting at 9pm! We serving small bites and tastings from liquor vendors. The perfect night to mingle and get to know the local residents in the seaport! All are welcome! "},{"month":"May","date":"25","time":"04:30 PM","title":"PLUMPJACK WINE DINNER","desc":"Wine Dinner with Plumpjack Winemaker Aaron Miller Thursday, May 25 – 6:30 p.m.\n$195 Per Person (excluding tax and gratuity)\n \nJoin Del Frisco's and Plumpjack Winemaker Aaron Miller on Thursday, May 25 for a four-course chef-prepared dinner paired with specially selected wines.\n \nView the menu (link to promotion page once created)\n \n \nSeating is limited. Make your reservation by phone today - 617-951-1368"},{"month":"May","date":"30","time":"06:00 PM","title":"SEAPORT STRONG","desc":"5th Annual Seaport Strong Event Tuesday, May 30 – 6 p.m. - 8 p.m.\n$50 Per Person\n \nJoin Del Frisco's and The Greg Hill Foundation for the 5th Annual Seaport Strong Event benefiting victims of the Boston Marathon Bombing and their families through The Greg Hill Foundation Boston Marathon Survivors Fund.\n \nEnjoy a night of hors d'oeuvres and cocktails served by our celebrity bartenders for an remarkable cause. Tickets for the event at $50 per person.\n \nPurchase tickets online at www.thegreghillfoundation.org.\n \n "},{"month":"June","date":"17","time":"09:00 AM","title":"PARADE OF SAIL","desc":"\n \n\n \n\nParade of Sail Saturday, June 17\nBrunch – 9 a.m. – 2 p.m.\n$75 Per Person\n \nJoin us to celebrate Parade of Sail. Arrive as early as 9 a.m. and stay for the entire event. Parade of Sail, food service and beverage service begin at 10 a.m.\n \nSee the Tall Ships in all their glory, from one of the best views in the Seaport District. Waterside views from every seat in the house.\n \nSeating is limited. Make your reservation by phone or online today.\n617-951-1368\n"}],"drinks":[{"name":"Cocktails","slug":"cocktails","img":"https:\/\/media.dfrg.com\/_delfriscos\/menus\/Cocktail_01.png"}],"menus":[{"name":"Dockside Menu","slug":"dockside-menu","img":"https:\/\/media.dfrg.com\/DF-Bone-In-Web.jpg"},{"name":"Dinner","slug":"dinner","img":"https:\/\/media.dfrg.com\/FPO_DFS_Salmon_rgb_50per.jpg"},{"name":"Lunch","slug":"lunch","img":"https:\/\/media.dfrg.com\/menus\/dels-lunch.jpg"},{"name":"Bar Menu","slug":"bar-menu","img":"https:\/\/media.dfrg.com\/Prime_Burger_-_Beer.jpg"},{"name":"Boston Restaurant Week Dinner","slug":"boston-restaurant-week-dinner","img":"https:\/\/media.dfrg.com\/DF-Salmon-Web2.jpg"},{"name":"Boston Restaurant Week Lunch","slug":"boston-restaurant-week-lunch","img":"https:\/\/media.dfrg.com\/DF-Bacon-Web.jpg"}]},{"type":"Feature","geometry":{"type":"Point","coordinates":["-80.839355","35.151535"]},"properties":{"icon":{"iconUrl":"\/assets\/img\/delfriscos\/map_marker.png","iconSize":[39,39],"iconAnchor":[20,20],"popupAnchor":[238,-3]},"slug":"steakhouse\/charlotte","location_type":"published","location_id":"2","city":"Charlotte","state":"NC","address":"4725 Piedmont Row Dr., Suite 170","phone":"7045525502","map_url":"https:\/\/maps.google.com\/maps?q=4725+Piedmont+Row+Drive+Charlotte+NC&hl=en&ll=35.15153,-80.839376&spn=0.024562,0.039096&sll=39.912123,-86.110276&sspn=0.009266,0.022745&z=15&vpsrc=6","int_photo":"https:\/\/media.dfrg.com\/_delfriscos\/locations\/LocationMap-charlotte.png","modal_photo":"https:\/\/media.dfrg.com\/_delfriscos\/modal\/df-LocationMap-charlotte.png","zip":"28210","open_table":"12523","stateName":"NC"},"promos":[{"img":"https:\/\/media.dfrg.com\/DEL_Interior_Graphic_mothers_day_430x580_2017_v1_(1).jpg"},{"img":"https:\/\/media.dfrg.com\/DEL_Interior_Graphic_spring_gift_card_430x580_2017_last_chance__v1.jpg"},{"img":"https:\/\/media.dfrg.com\/DEL_Interior_Graphic_fathers_day_430x580_2017_v1.jpg"},{"img":"https:\/\/media.dfrg.com\/DEL_Interior_Graphic_Easter_430x580_2017_v6.jpg"},{"img":"https:\/\/media.dfrg.com\/DEL_restaurant_week_interior_420x580_v216.jpg"},{"img":"https:\/\/media.dfrg.com\/DEL_Interior_New_Years_Eve_430x580_2016_v11.jpg"},{"img":"https:\/\/media.dfrg.com\/DEL-ThanksgivingDay_Interior_430x580_2016_v11.jpg"},{"img":"https:\/\/media.dfrg.com\/DFR_RR_online_signup_interior_graphic_430x580_v3_(1)1.jpg"},{"img":"https:\/\/media.dfrg.com\/promo_interior3.jpg"},{"img":"https:\/\/media.dfrg.com\/DEL-PPSundays-InteriorGraphic_430x58010.jpg"},{"img":"https:\/\/media.dfrg.com\/DEL_Interior_Graphic_spring_gift_card_430x580_2017_v3.jpg"}],"events":[{"month":"July","date":"26","title":"VIP WEDNESDAYS","desc":"Enjoy any of our bar menu items for $8 each as well as cocktail, beer and wine features."},{"month":"July","date":"27","time":"04:30 PM","title":"HAPPY HOUR - DAILY","desc":"All Bar Menu items are $8 until 7:00 pm"},{"month":"July","date":"28","time":"04:30 PM","title":"HAPPY HOUR - DAILY","desc":"All Bar Menu items are $8 until 7:00 pm"},{"month":"July","date":"29","time":"04:30 PM","title":"HAPPY HOUR - DAILY","desc":"All Bar Menu items are $8 until 7:00 pm"}],"drinks":[{"name":"Cocktails","slug":"cocktails","img":"https:\/\/media.dfrg.com\/_delfriscos\/menus\/Cocktail_01.png"}],"menus":[{"name":"Dinner","slug":"dinner","img":"https:\/\/media.dfrg.com\/FPO_DFS_Salmon_rgb_50per.jpg"},{"name":"Bar","slug":"bar-menu","img":"https:\/\/media.dfrg.com\/Cocktail_021.png"},{"name":"Restaurant Week Dinner","slug":"restaurant-week-dinner","img":"https:\/\/media.dfrg.com\/Cheesecake2.jpg"}]},{"type":"Feature","geometry":{"type":"Point","coordinates":["-87.626343","41.900845"]},"properties":{"icon":{"iconUrl":"\/assets\/img\/delfriscos\/map_marker.png","iconSize":[39,39],"iconAnchor":[20,20],"popupAnchor":[238,-3]},"slug":"steakhouse\/chicago","location_type":"published","location_id":"35","city":"Chicago","state":"IL","address":"58 E. Oak St.","phone":"3128882499","map_url":"https:\/\/maps.google.com\/maps?q=58+E.+Oak+St.+Chicago+,+Illinois+-+60611&hl=en&sll=39.60871,-104.891039&sspn=0.013258,0.019269&hnear=58+E+Oak+St,+Chicago,+Illinois+60611&t=m&z=17","int_photo":"https:\/\/media.dfrg.com\/_delfriscos\/locations\/LocationMap-chicago.png","modal_photo":"https:\/\/media.dfrg.com\/_delfriscos\/modal\/df-LocationMap-chicago.png","zip":"60611","open_table":"88825","stateName":"IL"},"promos":[{"img":"https:\/\/media.dfrg.com\/DEL_Interior_Graphic_mothers_day_430x580_2017_v1_(1).jpg"},{"img":"https:\/\/media.dfrg.com\/DEL_Interior_Graphic_spring_gift_card_430x580_2017_last_chance__v1.jpg"},{"img":"https:\/\/media.dfrg.com\/DEL_Interior_Graphic_fathers_day_430x580_2017_v1.jpg"},{"img":"https:\/\/media.dfrg.com\/DEL_Interior_Graphic_Easter_430x580_2017_v6.jpg"},{"img":"https:\/\/media.dfrg.com\/DEL_restaurant_week_interior_420x580_v214.jpg"},{"img":"https:\/\/media.dfrg.com\/DEL_Interior_New_Years_Eve_430x580_2016_v11.jpg"},{"img":"https:\/\/media.dfrg.com\/DEL-ThanksgivingDay_Interior_430x580_2016_v11.jpg"},{"img":"https:\/\/media.dfrg.com\/DEL-Chicago-HappyHour-Interior_08162.jpg"},{"img":"https:\/\/media.dfrg.com\/DFR_RR_online_signup_interior_graphic_430x580_v3_(1)1.jpg"},{"img":"https:\/\/media.dfrg.com\/promo_interior3.jpg"},{"img":"https:\/\/media.dfrg.com\/DEL-PPSundays-InteriorGraphic_430x58010.jpg"},{"img":"https:\/\/media.dfrg.com\/DEL_Interior_Graphic_spring_gift_card_430x580_2017_v3.jpg"}],"events":[{"month":"July","date":"26","time":"04:00 PM","title":"HAPPY HOUR - WEDNESDAYS","desc":"Del Frisco's is proud to offer Happy Hour Wednesday-Friday from 4:00pm - 6:30 pm.\nHappy Hour includes:\n\nHalf-Price Bar Menu Items\nSpecially Priced Cocktails, Select Wines and Local Beer starting at $8\nMonthly Sommelier Featured Wine Selections\n\nView Menu\nFor More Information: (312) 888-2499\n \nMust be 21 or older. Only valid at Chicago location. Tax and gratuity not included. Happy Hour times and offers are subject to change to comply with local and state liquor laws and vary by location. Advertisements are not valid nor intended for residents of specific states where such promotions are prohibited by law."}],"drinks":[{"name":"Cocktails","slug":"cocktails","img":"https:\/\/media.dfrg.com\/_delfriscos\/menus\/Cocktail_01.png"}],"menus":[{"name":"Dinner","slug":"dinner","img":"https:\/\/media.dfrg.com\/FPO_DFS_Salmon_rgb_50per.jpg"}]},{"type":"Feature","geometry":{"type":"Point","coordinates":["-96.803484","32.791718"]},"properties":{"icon":{"iconUrl":"\/assets\/img\/delfriscos\/map_marker.png","iconSize":[39,39],"iconAnchor":[20,20],"popupAnchor":[238,-3]},"slug":"steakhouse\/dallas","location_type":"published","location_id":"3","city":"Dallas","state":"TX","address":"2323 Olive Street","phone":"9724909000","map_url":"https:\/\/www.google.com\/maps\/place\/2323+Olive+St,+Dallas,+TX+75201\/@32.7917099,-96.8056656,17z\/data=!3m1!4b1!4m5!3m4!1s0x864e993ab84b62d5:0x671f6e013d3b51bd!8m2!3d32.7917054!4d-96.8034769","int_photo":"https:\/\/media.dfrg.com\/_delfriscos\/locations\/LocationMap-dallas.png","modal_photo":"https:\/\/media.dfrg.com\/_delfriscos\/modal\/df-LocationMap-dallas.png","zip":"75201","open_table":"268624","stateName":"TX - Now Open"},"promos":[{"img":"https:\/\/media.dfrg.com\/DEL_Interior_Graphic_mothers_day_430x580_2017_v1_(1).jpg"},{"img":"https:\/\/media.dfrg.com\/DEL_Interior_Graphic_spring_gift_card_430x580_2017_last_chance__v1.jpg"},{"img":"https:\/\/media.dfrg.com\/DEL_Interior_Graphic_fathers_day_430x580_2017_v1.jpg"},{"img":"https:\/\/media.dfrg.com\/DEL_Interior_Graphic_Easter_430x580_2017_v6.jpg"},{"img":"https:\/\/media.dfrg.com\/DEL_Interior_New_Years_Eve_430x580_2016_v11.jpg"},{"img":"https:\/\/media.dfrg.com\/DEL-ThanksgivingDay_Interior_430x580_2016_v11.jpg"},{"img":"https:\/\/media.dfrg.com\/dusk_pg_1.jpg"},{"img":"https:\/\/media.dfrg.com\/DFR_RR_online_signup_interior_graphic_430x580_v3_(1)1.jpg"},{"img":"https:\/\/media.dfrg.com\/promo_interior3.jpg"},{"img":"https:\/\/media.dfrg.com\/DEL-PPSundays-InteriorGraphic_430x58010.jpg"},{"img":"https:\/\/media.dfrg.com\/DEL_restaurant_week_interior_420x580_v25.jpg"},{"img":"https:\/\/media.dfrg.com\/DEL_Interior_Graphic_spring_gift_card_430x580_2017_v3.jpg"}],"drinks":[{"name":"Cocktails","slug":"cocktails","img":"https:\/\/media.dfrg.com\/_delfriscos\/menus\/Cocktail_01.png"}],"menus":[{"name":"Dinner","slug":"dinner","img":"https:\/\/media.dfrg.com\/FPO_DFS_Salmon_rgb_50per.jpg"},{"name":"Lunch","slug":"lunch","img":"https:\/\/media.dfrg.com\/menus\/dels-lunch.jpg"},{"name":"Del's at Dusk | Happy Hour ","slug":"dels-at-dusk-happy-hour-","img":"https:\/\/media.dfrg.com\/dels_scotch7.jpg"},{"name":"DFW Restaurant Week Lunch","slug":"dallas-restaurant-week-lunch","img":"https:\/\/media.dfrg.com\/WineThumb_028.png"},{"name":"DFW Restaurant Week Dinner","slug":"dallas-restaurant-week","img":"https:\/\/media.dfrg.com\/WineThumb_0310.png"}]},{"type":"Feature","geometry":{"type":"Point","coordinates":["-104.891037","39.608711"]},"properties":{"icon":{"iconUrl":"\/assets\/img\/delfriscos\/map_marker.png","iconSize":[39,39],"iconAnchor":[20,20],"popupAnchor":[238,-3]},"slug":"steakhouse\/denver","location_type":"published","location_id":"4","city":"Denver","state":"CO","address":"8100 E. Orchard Road","phone":"3037960100","map_url":"https:\/\/maps.google.com\/maps?q=8100+East+Orchard+RoadGreenwood+Village+,+Colorado+-+80111&hl=en&z=16&vpsrc=0","int_photo":"http:\/\/media.dfrg.com\/_delfriscos\/gallery\/del-friscos-denver-main-dining-room3.png","modal_photo":"http:\/\/media.dfrg.com\/_delfriscos\/gallery\/del-friscos-denver-main-dining-room2.png","zip":"80111","open_table":"29572","stateName":"CO"},"promos":[{"img":"https:\/\/media.dfrg.com\/DEL_Interior_Graphic_mothers_day_430x580_2017_v1_(1).jpg"},{"img":"https:\/\/media.dfrg.com\/DEL_Interior_Graphic_spring_gift_card_430x580_2017_last_chance__v1.jpg"},{"img":"https:\/\/media.dfrg.com\/DEL_Interior_Graphic_fathers_day_430x580_2017_v1.jpg"},{"img":"https:\/\/media.dfrg.com\/DEL_Interior_Graphic_Easter_430x580_2017_v6.jpg"},{"img":"https:\/\/media.dfrg.com\/DEL_Interior_New_Years_Eve_430x580_2016_v11.jpg"},{"img":"https:\/\/media.dfrg.com\/DEL-ThanksgivingDay_Interior_430x580_2016_v11.jpg"},{"img":"https:\/\/media.dfrg.com\/DFR_RR_online_signup_interior_graphic_430x580_v3_(1)1.jpg"},{"img":"https:\/\/media.dfrg.com\/promo_interior3.jpg"},{"img":"https:\/\/media.dfrg.com\/DEL-PPSundays-InteriorGraphic_430x58010.jpg"},{"img":"https:\/\/media.dfrg.com\/DEL_Interior_Graphic_spring_gift_card_430x580_2017_v3.jpg"}],"drinks":[{"name":"Cocktails","slug":"cocktails","img":"https:\/\/media.dfrg.com\/_delfriscos\/menus\/Cocktail_01.png"}],"menus":[{"name":"Dinner","slug":"dinner","img":"https:\/\/media.dfrg.com\/FPO_DFS_Salmon_rgb_50per.jpg"},{"name":"Lunch","slug":"lunch","img":"https:\/\/media.dfrg.com\/menus\/dels-lunch.jpg"}]},{"type":"Feature","geometry":{"type":"Point","coordinates":["-96.805666","32.752121"]},"properties":{"icon":{"iconUrl":"\/assets\/img\/delfriscos\/map_marker.png","iconSize":[39,39],"iconAnchor":[20,20],"popupAnchor":[238,-3]},"slug":"steakhouse\/fort-worth","location_type":"published","location_id":"5","city":"Fort Worth","state":"TX","address":"812 Main Street","phone":"8178773999","map_url":"https:\/\/maps.google.com\/maps?hl=en&q=812+Main+Street+Fort+Worth+,+Texas+-+76102&ie=UTF-8&hq;=&hnear=812+Main+St,+Fort+Worth,+TX+76102&gl=us&ei=BuBRTMWtAoeglAeR3tn9BA&oi=geocode_result&ved=0CBMQ8gEwAA","int_photo":"https:\/\/media.dfrg.com\/_delfriscos\/locations\/LocationMap-fortworth.png","modal_photo":"https:\/\/media.dfrg.com\/_delfriscos\/modal\/df-LocationMap-fortworth.png","zip":"76102","open_table":"26131","stateName":"TX"},"promos":[{"img":"https:\/\/media.dfrg.com\/DEL_Interior_Graphic_mothers_day_430x580_2017_v1_(1).jpg"},{"img":"https:\/\/media.dfrg.com\/DEL_Interior_Graphic_spring_gift_card_430x580_2017_last_chance__v1.jpg"},{"img":"https:\/\/media.dfrg.com\/DEL_Interior_Graphic_fathers_day_430x580_2017_v1.jpg"},{"img":"https:\/\/media.dfrg.com\/DEL_Interior_Graphic_Easter_430x580_2017_v6.jpg"},{"img":"https:\/\/media.dfrg.com\/DEL_Interior_New_Years_Eve_430x580_2016_v11.jpg"},{"img":"https:\/\/media.dfrg.com\/Dels_Holiday_Lunch2.jpg"},{"img":"https:\/\/media.dfrg.com\/DEL-ThanksgivingDay_Interior_430x580_2016_v11.jpg"},{"img":"https:\/\/media.dfrg.com\/DFR_RR_online_signup_interior_graphic_430x580_v3_(1)1.jpg"},{"img":"https:\/\/media.dfrg.com\/promo_interior3.jpg"},{"img":"https:\/\/media.dfrg.com\/DEL-PPSundays-InteriorGraphic_430x58010.jpg"},{"img":"https:\/\/media.dfrg.com\/DEL_restaurant_week_interior_420x580_v25.jpg"},{"img":"https:\/\/media.dfrg.com\/DEL_Interior_Graphic_spring_gift_card_430x580_2017_v3.jpg"}],"drinks":[{"name":"Cocktails","slug":"cocktails","img":"https:\/\/media.dfrg.com\/_delfriscos\/menus\/Cocktail_01.png"}],"menus":[{"name":"Dinner","slug":"dinner","img":"https:\/\/media.dfrg.com\/FPO_DFS_Salmon_rgb_50per.jpg"},{"name":"Fort Worth Restaurant Week Dinner","slug":"fort-worth-restaurant-week-dinner","img":"https:\/\/media.dfrg.com\/DF-Filet-Web1.jpg"}]},{"type":"Feature","geometry":{"type":"Point","coordinates":["-95.464172","29.740612"]},"properties":{"icon":{"iconUrl":"\/assets\/img\/delfriscos\/map_marker.png","iconSize":[39,39],"iconAnchor":[20,20],"popupAnchor":[238,-3]},"slug":"steakhouse\/houston","location_type":"published","location_id":"6","city":"Houston","state":"TX","address":"5061 Westheimer Rd, Suite 8060","phone":"7133552600","map_url":"https:\/\/maps.google.com\/maps?q=5061+Westheimer+Rd+Suite+8060+Houston+,+TX+-+77056&hl=en&z=17&vpsrc=0","int_photo":"https:\/\/media.dfrg.com\/_delfriscos\/locations\/LocationMap-houston.png","modal_photo":"https:\/\/media.dfrg.com\/_delfriscos\/modal\/df-LocationMap-houston.png","zip":"77056","open_table":"18298","stateName":"TX"},"promos":[{"img":"https:\/\/media.dfrg.com\/InteriorImage.png"},{"img":"https:\/\/media.dfrg.com\/DEL_Interior_Graphic_mothers_day_430x580_2017_v1_(1).jpg"},{"img":"https:\/\/media.dfrg.com\/DEL_Interior_Graphic_spring_gift_card_430x580_2017_last_chance__v1.jpg"},{"img":"https:\/\/media.dfrg.com\/DEL_Interior_Graphic_fathers_day_430x580_2017_v1.jpg"},{"img":"https:\/\/media.dfrg.com\/DEL_Interior_Graphic_Easter_430x580_2017_v6.jpg"},{"img":"https:\/\/media.dfrg.com\/DEL_Interior_New_Years_Eve_430x580_2016_v11.jpg"},{"img":"https:\/\/media.dfrg.com\/DEL-ThanksgivingDay_Interior_430x580_2016_v11.jpg"},{"img":"https:\/\/media.dfrg.com\/DFR_RR_online_signup_interior_graphic_430x580_v3_(1)1.jpg"},{"img":"https:\/\/media.dfrg.com\/promo_interior3.jpg"},{"img":"https:\/\/media.dfrg.com\/DEL-PPSundays-InteriorGraphic_430x58010.jpg"},{"img":"https:\/\/media.dfrg.com\/DEL_restaurant_week_interior_420x580_v2.jpg"},{"img":"https:\/\/media.dfrg.com\/DEL_Interior_Graphic_spring_gift_card_430x580_2017_v3.jpg"}],"drinks":[{"name":"Cocktails","slug":"cocktails","img":"https:\/\/media.dfrg.com\/_delfriscos\/menus\/Cocktail_01.png"}],"menus":[{"name":"Dinner","slug":"dinner","img":"https:\/\/media.dfrg.com\/FPO_DFS_Salmon_rgb_50per.jpg"},{"name":"Lunch","slug":"lunch","img":"https:\/\/media.dfrg.com\/menus\/dels-lunch.jpg"},{"name":"Houston Restaurant Weeks - Lunch","slug":"houston-restaurant-weeks---lunch","img":"https:\/\/media.dfrg.com\/WineThumb_0312.png"},{"name":"Houston Restaurant Weeks - Dinner","slug":"houston-restaurant-weeks---dinner","img":"https:\/\/media.dfrg.com\/WineThumb_0115.png"}]},{"type":"Feature","geometry":{"type":"Point","coordinates":["-115.155609","36.118000"]},"properties":{"icon":{"iconUrl":"\/assets\/img\/delfriscos\/map_marker.png","iconSize":[39,39],"iconAnchor":[20,20],"popupAnchor":[238,-3]},"slug":"steakhouse\/las-vegas","location_type":"published","location_id":"7","city":"Las Vegas","state":"NV","address":"3925 Paradise Road","phone":"7027960063","map_url":"https:\/\/maps.google.com\/maps?q=3925+Paradise+Road+Las+Vegas+,+Nevada+-+89109&hl=en&ll=36.118013,-115.155602&spn=0.024267,0.039096&fb=1&gl=us&cid=0,0,2364187363466209934&z=15&vpsrc=6","int_photo":"https:\/\/media.dfrg.com\/_delfriscos\/locations\/LocationMap-lasvegas.png","modal_photo":"https:\/\/media.dfrg.com\/_delfriscos\/modal\/df-LocationMap-lasvegas.png","zip":"89169","open_table":"31036","stateName":"NV"},"promos":[{"img":"https:\/\/media.dfrg.com\/DEL_Interior_Graphic_mothers_day_430x580_2017_v1_(1).jpg"},{"img":"https:\/\/media.dfrg.com\/DEL_Interior_Graphic_spring_gift_card_430x580_2017_last_chance__v1.jpg"},{"img":"https:\/\/media.dfrg.com\/DEL_Interior_Graphic_fathers_day_430x580_2017_v1.jpg"},{"img":"https:\/\/media.dfrg.com\/DEL_Interior_Graphic_Easter_430x580_2017_v6.jpg"},{"img":"https:\/\/media.dfrg.com\/DEL_Interior_New_Years_Eve_430x580_2016_v11.jpg"},{"img":"https:\/\/media.dfrg.com\/DFR_RR_online_signup_interior_graphic_430x580_v3_(1)1.jpg"},{"img":"https:\/\/media.dfrg.com\/promo_interior3.jpg"},{"img":"https:\/\/media.dfrg.com\/DEL-PPSundays-InteriorGraphic_430x58010.jpg"},{"img":"https:\/\/media.dfrg.com\/DEL_Interior_Graphic_spring_gift_card_430x580_2017_v3.jpg"}],"events":[{"month":"July","date":"26","time":"04:30 PM","title":"HAPPY HOUR IN THE LOUNGE","desc":"All bar menu items are two for the price of one. Half-off well liquors and domestic beers. $7 VIPs, $6 Red Wine and $5 White Wine."},{"month":"July","date":"26","time":"06:00 PM","title":"LIVE MUSIC","desc":""},{"month":"July","date":"27","time":"04:30 PM","title":"HAPPY HOUR IN THE LOUNGE","desc":"All bar menu items are two for the price of one. Half-off well liquors and domestic beers. $7 VIPs, $6 Red Wine and $5 White Wine."},{"month":"July","date":"27","time":"06:00 PM","title":"LIVE MUSIC","desc":""}],"drinks":[{"name":"Cocktails","slug":"cocktails","img":"https:\/\/media.dfrg.com\/_delfriscos\/menus\/Cocktail_01.png"}],"menus":[{"name":"Dinner","slug":"dinner","img":"https:\/\/media.dfrg.com\/FPO_DFS_Salmon_rgb_50per.jpg"}]},{"type":"Feature","geometry":{"type":"Point","coordinates":["-73.981812","40.759384"]},"properties":{"icon":{"iconUrl":"\/assets\/img\/delfriscos\/map_marker.png","iconSize":[39,39],"iconAnchor":[20,20],"popupAnchor":[238,-3]},"slug":"steakhouse\/new-york","location_type":"published","location_id":"8","city":"New York","state":"NY","address":"1221 Ave. of the Americas","phone":"2125755129","map_url":"https:\/\/maps.google.com\/maps?q=1221+Avenue+of+the+Americas+New+York+,+New+York+-+10020&hl=en&gl=us&z=16&vpsrc=0","int_photo":"https:\/\/media.dfrg.com\/_delfriscos\/locations\/LocationMap-newyork.png","modal_photo":"https:\/\/media.dfrg.com\/_delfriscos\/modal\/df-LocationMap-newyork.png","zip":"10020","open_table":"42265","stateName":"NY"},"promos":[{"img":"https:\/\/media.dfrg.com\/DEL_Interior_Graphic_mothers_day_430x580_2017_v1_(1).jpg"},{"img":"https:\/\/media.dfrg.com\/DEL_Interior_Graphic_spring_gift_card_430x580_2017_last_chance__v1.jpg"},{"img":"https:\/\/media.dfrg.com\/DEL_Interior_Graphic_fathers_day_430x580_2017_v1.jpg"},{"img":"https:\/\/media.dfrg.com\/DEL_Interior_Graphic_Easter_430x580_2017_v6.jpg"},{"img":"https:\/\/media.dfrg.com\/DEL_restaurant_week_interior_420x580_v218.jpg"},{"img":"https:\/\/media.dfrg.com\/DEL_Interior_New_Years_Eve_430x580_2016_v11.jpg"},{"img":"https:\/\/media.dfrg.com\/DEL-ThanksgivingDay_Interior_430x580_2016_v11.jpg"},{"img":"https:\/\/media.dfrg.com\/DFR_RR_online_signup_interior_graphic_430x580_v3_(1)1.jpg"},{"img":"https:\/\/media.dfrg.com\/promo_interior3.jpg"},{"img":"https:\/\/media.dfrg.com\/DEL_Interior_Graphic_spring_gift_card_430x580_2017_v3.jpg"}],"drinks":[{"name":"Cocktails","slug":"cocktails","img":"https:\/\/media.dfrg.com\/_delfriscos\/menus\/Cocktail_01.png"}],"menus":[{"name":"Dinner","slug":"dinner","img":"https:\/\/media.dfrg.com\/FPO_DFS_Salmon_rgb_50per.jpg"},{"name":"Lunch","slug":"lunch","img":"https:\/\/media.dfrg.com\/menus\/dels-lunch.jpg"},{"name":"Restaurant Week Lunch","slug":"restaurant-week-lunch","img":"https:\/\/media.dfrg.com\/Cheesecake1.jpg"}]},{"type":"Feature","geometry":{"type":"Point","coordinates":["-81.471942","28.432115"]},"properties":{"icon":{"iconUrl":"\/assets\/img\/delfriscos\/map_marker.png","iconSize":[39,39],"iconAnchor":[20,20],"popupAnchor":[238,-3]},"slug":"steakhouse\/orlando","location_type":"published","location_id":"50","city":"Orlando","state":"FL","address":"9150 International Drive","phone":"4073515074","map_url":"https:\/\/www.google.com\/maps\/place\/9150+International+Dr,+Orlando,+FL+32819\/@28.4321145,-81.4719415,17z\/data=!4m7!1m4!3m3!1s0x88e77fb4d49efd5f:0xd2096d103e352a1c!2s9150+International+Dr,+Orlando,+FL+32819!3b1!3m1!1s0x88e77fb4d49efd5f:0xd2096d103e352a1c","int_photo":"https:\/\/media.dfrg.com\/_delfriscos\/DF\/orlando\/del-friscos-orlando-restaurant-1-location-list.jpg","modal_photo":"https:\/\/media.dfrg.com\/_delfriscos\/DF\/orlando\/modal-default.jpg","zip":"32819","open_table":"172171","stateName":"FL"},"promos":[{"img":"https:\/\/media.dfrg.com\/DEL_Interior_Graphic_mothers_day_430x580_2017_v1_(1).jpg"},{"img":"https:\/\/media.dfrg.com\/DEL_Interior_Graphic_spring_gift_card_430x580_2017_last_chance__v1.jpg"},{"img":"https:\/\/media.dfrg.com\/DEL_Interior_Graphic_fathers_day_430x580_2017_v1.jpg"},{"img":"https:\/\/media.dfrg.com\/DEL_Interior_Graphic_Easter_430x580_2017_v6.jpg"},{"img":"https:\/\/media.dfrg.com\/DEL_Interior_New_Years_Eve_430x580_2016_v11.jpg"},{"img":"https:\/\/media.dfrg.com\/DEL-ThanksgivingDay_Interior_430x580_2016_v11.jpg"},{"img":"https:\/\/media.dfrg.com\/DFR_RR_online_signup_interior_graphic_430x580_v3_(1)1.jpg"},{"img":"https:\/\/media.dfrg.com\/promo_interior3.jpg"},{"img":"https:\/\/media.dfrg.com\/DEL-PPSundays-InteriorGraphic_430x58010.jpg"},{"img":"https:\/\/media.dfrg.com\/DEL_restaurant_week_interior_420x580_v210.jpg"},{"img":"https:\/\/media.dfrg.com\/DEL_Interior_Graphic_spring_gift_card_430x580_2017_v3.jpg"}],"menus":[{"name":"Dinner","slug":"dinner","img":"https:\/\/media.dfrg.com\/FPO_DFS_Salmon_rgb_50per.jpg"},{"name":"Bar","slug":"bar-menu","img":"https:\/\/media.dfrg.com\/Cocktail_021.png"},{"name":"Orlando Restaurant Week Dinner","slug":"orlando-restaurant-week-dinner","img":"https:\/\/media.dfrg.com\/DF-Salmon-Web.jpg"},{"name":"Del's at Dusk | Happy Hour ","slug":"dels-at-dusk-happy-hour-","img":"https:\/\/media.dfrg.com\/dels_scotch7.jpg"}]},{"type":"Feature","geometry":{"type":"Point","coordinates":["-75.165390","39.951031"]},"properties":{"icon":{"iconUrl":"\/assets\/img\/delfriscos\/map_marker.png","iconSize":[39,39],"iconAnchor":[20,20],"popupAnchor":[238,-3]},"slug":"steakhouse\/philadelphia","location_type":"published","location_id":"9","city":"Philadelphia","state":"PA","address":"1426-28 Chestnut Street","phone":"2152460533","map_url":"https:\/\/maps.google.com\/maps?q=1426+Chestnut+St.,+Philadelphia,+PA+19102&oe=utf-8&ie=UTF8&hq;=&hnear=1426+Chestnut+St,+Philadelphia,+Pennsylvania+19102&gl=us&ll=39.950996,-75.165398&spn=0.009064,0.020149&z=14&vpsrc=0&source=embed","int_photo":"https:\/\/media.dfrg.com\/_delfriscos\/locations\/LocationMap-philadelphia.png","modal_photo":"https:\/\/media.dfrg.com\/_delfriscos\/modal\/df-LocationMap-philadelphia.png","zip":"19102","open_table":"28588","stateName":"PA"},"promos":[{"img":"https:\/\/media.dfrg.com\/DEL_Interior_Graphic_mothers_day_430x580_2017_v1_(1).jpg"},{"img":"https:\/\/media.dfrg.com\/DEL_Interior_Graphic_spring_gift_card_430x580_2017_last_chance__v1.jpg"},{"img":"https:\/\/media.dfrg.com\/DEL_Interior_Graphic_fathers_day_430x580_2017_v1.jpg"},{"img":"https:\/\/media.dfrg.com\/DEL_Interior_Graphic_Easter_430x580_2017_v6.jpg"},{"img":"https:\/\/media.dfrg.com\/DEL_Interior_New_Years_Eve_430x580_2016_v11.jpg"},{"img":"https:\/\/media.dfrg.com\/DEL-ThanksgivingDay_Interior_430x580_2016_v11.jpg"},{"img":"https:\/\/media.dfrg.com\/DFR_RR_online_signup_interior_graphic_430x580_v3_(1)1.jpg"},{"img":"https:\/\/media.dfrg.com\/promo_interior3.jpg"},{"img":"https:\/\/media.dfrg.com\/DEL-PPSundays-InteriorGraphic_430x58010.jpg"},{"img":"https:\/\/media.dfrg.com\/DEL_restaurant_week_interior_420x580_v212.jpg"},{"img":"https:\/\/media.dfrg.com\/DEL_Interior_Graphic_spring_gift_card_430x580_2017_v3.jpg"}],"drinks":[{"name":"Cocktails","slug":"cocktails","img":"https:\/\/media.dfrg.com\/_delfriscos\/menus\/Cocktail_01.png"}],"menus":[{"name":"Dinner","slug":"dinner","img":"https:\/\/media.dfrg.com\/FPO_DFS_Salmon_rgb_50per.jpg"},{"name":"Lunch","slug":"lunch","img":"https:\/\/media.dfrg.com\/menus\/dels-lunch.jpg"}]},{"type":"Feature","geometry":{"type":"Point","coordinates":["-96.825619","33.078408"]},"properties":{"icon":{"iconUrl":"\/assets\/img\/delfriscos\/map_marker.png","iconSize":[39,39],"iconAnchor":[20,20],"popupAnchor":[238,-3]},"slug":"steakhouse\/plano","location_type":"published","location_id":"59","city":"Plano","state":"TX","address":"5905 Legacy Drive","phone":"9723129115","map_url":"https:\/\/www.google.com\/maps\/place\/5905+Legacy+Dr,+Plano,+TX+75024\/data=!4m2!3m1!1s0x864c3cae129670d3:0x66a6b17e4e61060e?sa=X&ved=0ahUKEwjh4r72s8fSAhUD2WMKHaVVCcIQ8gEIGzAA","int_photo":"https:\/\/media.dfrg.com\/_delfriscos\/locations\/map-default.jpg","modal_photo":"https:\/\/media.dfrg.com\/_delfriscos\/modal\/modal-default.jpg","zip":"75024","open_table":"443302","stateName":"TX - Now Open"},"promos":[{"img":"https:\/\/media.dfrg.com\/DEL_Interior_Graphic_mothers_day_430x580_2017_v1_(1).jpg"},{"img":"https:\/\/media.dfrg.com\/DEL_Interior_Graphic_spring_gift_card_430x580_2017_last_chance__v1.jpg"},{"img":"https:\/\/media.dfrg.com\/DEL_Interior_Graphic_fathers_day_430x580_2017_v1.jpg"},{"img":"https:\/\/media.dfrg.com\/DEL_restaurant_week_interior_420x580_v25.jpg"}],"menus":[{"name":"Dinner","slug":"dinner","img":"https:\/\/media.dfrg.com\/FPO_DFS_Salmon_rgb_50per.jpg"},{"name":"Lunch","slug":"lunch","img":"https:\/\/media.dfrg.com\/menus\/dels-lunch.jpg"},{"name":"Bar","slug":"bar-menu","img":"https:\/\/media.dfrg.com\/Cocktail_021.png"},{"name":"DFW Restaurant Week Lunch","slug":"dallas-restaurant-week-lunch","img":"https:\/\/media.dfrg.com\/WineThumb_028.png"},{"name":"DFW Restaurant Week Dinner","slug":"dallas-restaurant-week","img":"https:\/\/media.dfrg.com\/WineThumb_0310.png"}]},{"type":"Feature","geometry":{"type":"Point","coordinates":["-77.025192","38.900860"]},"properties":{"icon":{"iconUrl":"\/assets\/img\/delfriscos\/map_marker.png","iconSize":[39,39],"iconAnchor":[20,20],"popupAnchor":[238,-3]},"slug":"steakhouse\/washington-dc","location_type":"published","location_id":"44","city":"Washington","state":"DC","address":"950 I Street NW, Suite 501","phone":"2022890201","map_url":"https:\/\/www.google.com\/maps\/place\/Del+Frisco+Double+Eagle+Steak+House\/@38.900684,-77.025222,17z\/data=!3m1!4b1!4m2!3m1!1s0x89b7b793ce68670d:0xc8b4f5a061052cf7","int_photo":"https:\/\/media.dfrg.com\/_delfriscos\/locations\/DF_DC_MainDining_450x92.jpg","modal_photo":"https:\/\/media.dfrg.com\/_delfriscos\/modal\/DF_DC_PrivateDining_598x211.jpg","zip":"20001","open_table":"148459","stateName":"DC"},"promos":[{"img":"https:\/\/media.dfrg.com\/DEL_Interior_Graphic_mothers_day_430x580_2017_v1_(1).jpg"},{"img":"https:\/\/media.dfrg.com\/DEL_Interior_Graphic_spring_gift_card_430x580_2017_last_chance__v1.jpg"},{"img":"https:\/\/media.dfrg.com\/DEL_Interior_Graphic_fathers_day_430x580_2017_v1.jpg"},{"img":"https:\/\/media.dfrg.com\/DEL_Interior_Graphic_Easter_430x580_2017_v6.jpg"},{"img":"https:\/\/media.dfrg.com\/DEL_Interior_New_Years_Eve_430x580_2016_v11.jpg"},{"img":"https:\/\/media.dfrg.com\/DEL-ThanksgivingDay_Interior_430x580_2016_v11.jpg"},{"img":"https:\/\/media.dfrg.com\/DFR_RR_online_signup_interior_graphic_430x580_v3_(1)1.jpg"},{"img":"https:\/\/media.dfrg.com\/promo_interior3.jpg"},{"img":"https:\/\/media.dfrg.com\/DEL-PPSundays-InteriorGraphic_430x58010.jpg"},{"img":"https:\/\/media.dfrg.com\/DEL_restaurant_week_interior_420x580_v28.jpg"},{"img":"https:\/\/media.dfrg.com\/DEL_Interior_Graphic_spring_gift_card_430x580_2017_v3.jpg"}],"menus":[{"name":"Dinner","slug":"dinner","img":"https:\/\/media.dfrg.com\/FPO_DFS_Salmon_rgb_50per.jpg"},{"name":"Lunch","slug":"lunch","img":"https:\/\/media.dfrg.com\/menus\/dels-lunch.jpg"},{"name":"DC Restaurant Week Lunch","slug":"dc-restaurant-week-lunch","img":"https:\/\/media.dfrg.com\/DF-Salmon-Web4.jpg"},{"name":"DC Restaurant Week Dinner","slug":"dc-restaurant-week-dinner","img":"https:\/\/media.dfrg.com\/DF-Bacon-Web1.jpg"}]},{"session":"new-york"}]