---
Overview
Del Frisco's Double Eagle Steakhouse in Charlotte astounds guests with its luxurious interior and sleek décor. Soaring windows with stunning views of the South Park area provide the perfect backdrop for an unforgettable dining experience and make for one of the most upscale restaurants in Charlotte.. The vibrant main dining room of this unique steakhouse buzzes with energy, while the second-story mezzanine bar and private wine cellar offer a more intimate experience for guests.
Parking: Valet

Dress: Business casual attire. Thank you for not wearing tank tops, sleeveless shirts, flip-flops, gym wear or short shorts. Dress shorts are acceptable. Please remove your hat when entering the restaurant.

i>Features: Private rooms, outdoor seating, wine list of over 1200 selections, wheelchair access

Dress: Business casual
Nonsmoking
Payments: Cash, American Express, Diners Club, Discover, MasterCard and Visa
---
HOURS
Dinner
Monday - Thursday: 5:00 pm - 10:00 pm
Friday - Saturday: 5:00 pm - 11:00 pm
Sunday: 5:00 pm - 9:00 pm

Lunch - During Holiday Season Only
Friday: 11:00 am - 4:00 pm

Bar Menu
Open Daily at 4:30 pm

Cocktails
Monday - Thursday: 4:30 pm - 10:00 pm
Friday - Saturday: 4:30 pm - 11:00 pm
Sunday: 4:30 pm - 9:00 pm

Christmas Day
3:00pm - 8:00pm
TripAdvisor – 2015
Certificate of Excellence
Open Table – 2013
Diners' Choice Award – Best Service, Best Ambiance, Notable Wine List, Most Booked
Charlotte Magazine – 2013
Best of the Best Awards – Best Steakhouse, Best Splurge Restaurant
Wine Spectator – 2013
Best of Award of Excellence
Creative Loafing Magazine – 2012
Best of Awards – Best Steakhouse, Best Wine List
Features & Events
---
Thursday, January 10th | 7:00PM
$125 Per Guest | Plus Tax & Gratuity 
For a Woodford Reserve experience you will never forget, Brown Forman Whiskey Ambassador, Cameron Brobst,...
Read More
---
Private Dining
---
From celebrations to board sessions, our private and semi-private dining rooms are the perfect place for your next gathering. Our dedicated private dining coordinators will plan and personalize your event to create an unforgettable experience.
---
Book your event
---
---
---
Eagle 1
Accommodates up to 20
Presentation Audio/Visual Equipment Available
Flat Screen TVs
Wireless Internet Access
---
---
---
---
Eagle 1
Accommodates up to 20
Presentation Audio/Visual Equipment Available
Flat Screen TVs
Wireless Internet Access
---
---
---
---
Eagle 1
Accommodates up to 20
Presentation Audio/Visual Equipment Available
Flat Screen TVs
Wireless Internet Access
---
---
---
---
Eagle 1
Accommodates up to 20
Presentation Audio/Visual Equipment Available
Flat Screen TVs
Wireless Internet Access
---
---
---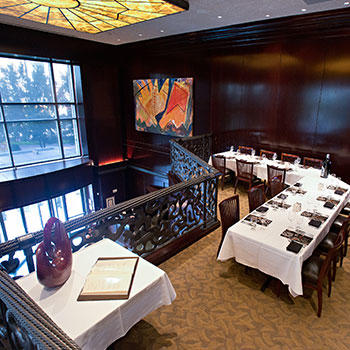 Eagle Room
Number of Seats: 23
Reception Occupancy: 30
40" TV
HDMI Hook Up
Located on the Mezzanine Level - Prime views from above
---
---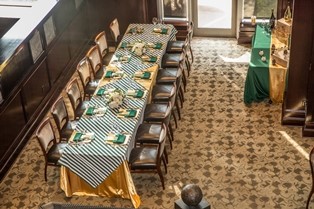 Alcove
Number of Seats: 18
Accommodates large round table
---
---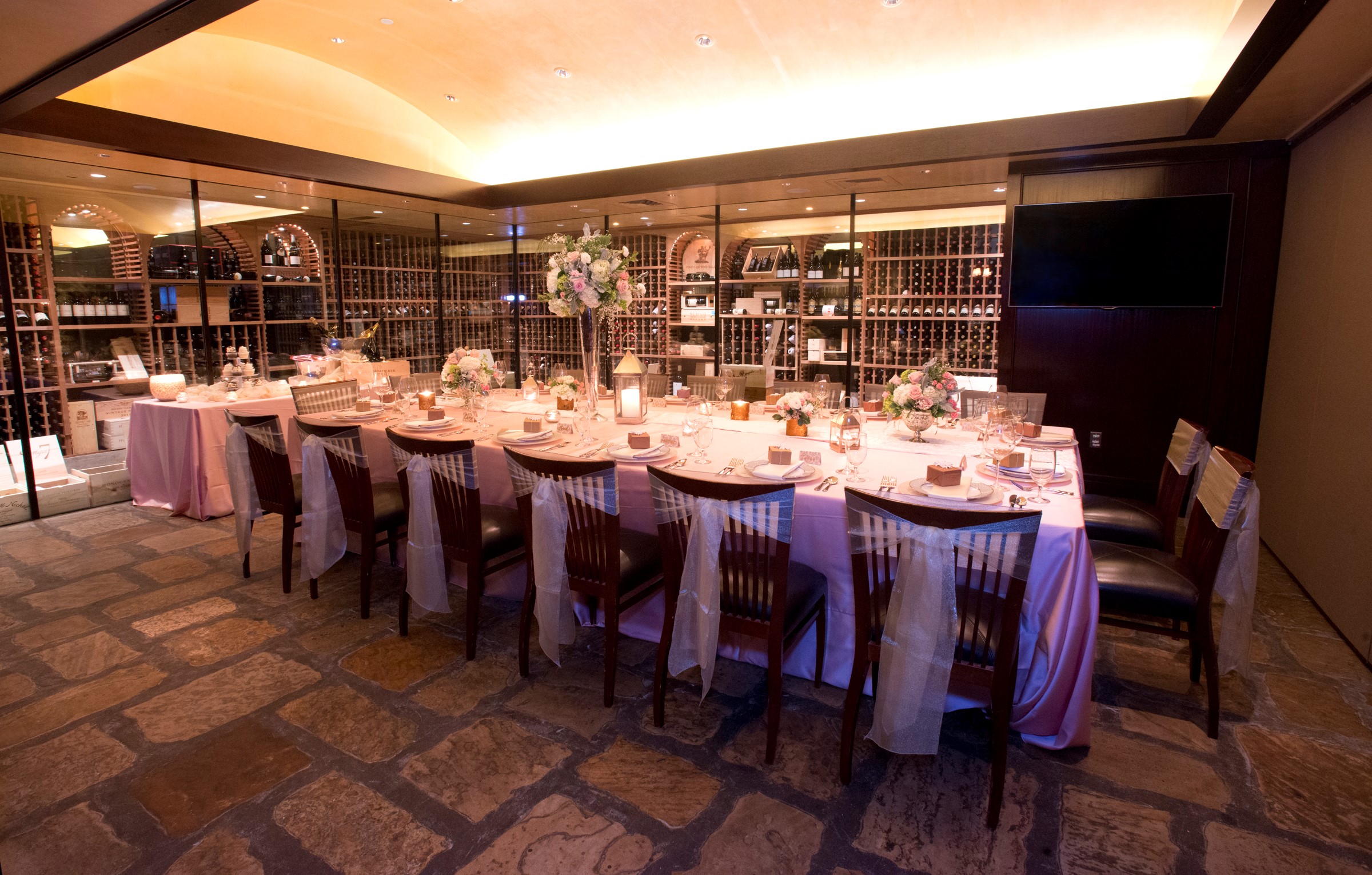 Cellar One
Number of Seats: 35
Reception Occupancy: 40
50" Smart TV
HDMI Hook Up, WiFi, Drop Down Screen
Hand Held Wireless Microphone
Provides access to the Cellar Bar
Designated Restrooms
---
---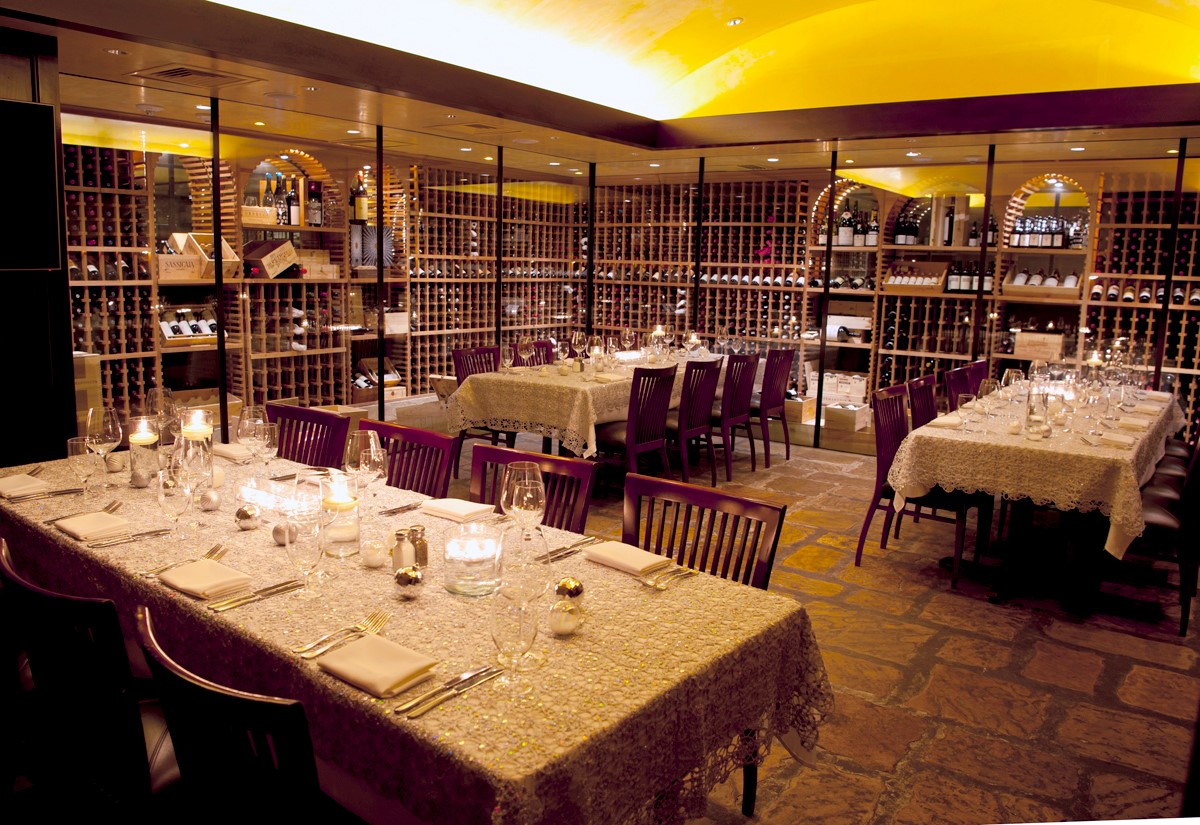 Cellar Two
Number of Seats: 35
Reception Occupancy: 40
50" Smart TV
HDMI Hook Up, WiFi, Drop Down Screen
Hand Held Wireless Microphone
Provides access to the Cellar Bar
Designated restrooms
---
---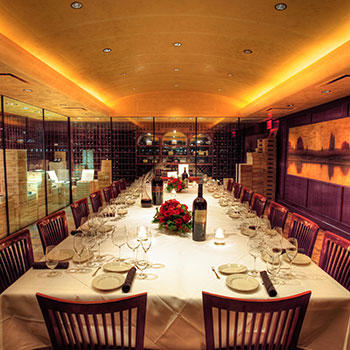 Full Cellar
Number of Seats: 75
Reception Occupancy: 110
Two 50" Smart TV's
HDMI Hook Up, WiFi, Drop Down Screen
Hand Held Wireless Microphone
---
---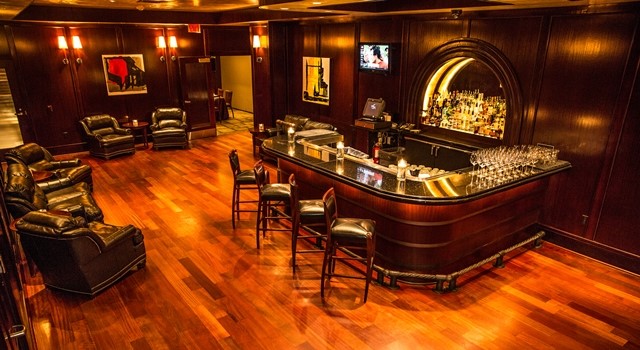 Cellar Bar
Reception Occupancy: 50
Designated Restrooms
---
---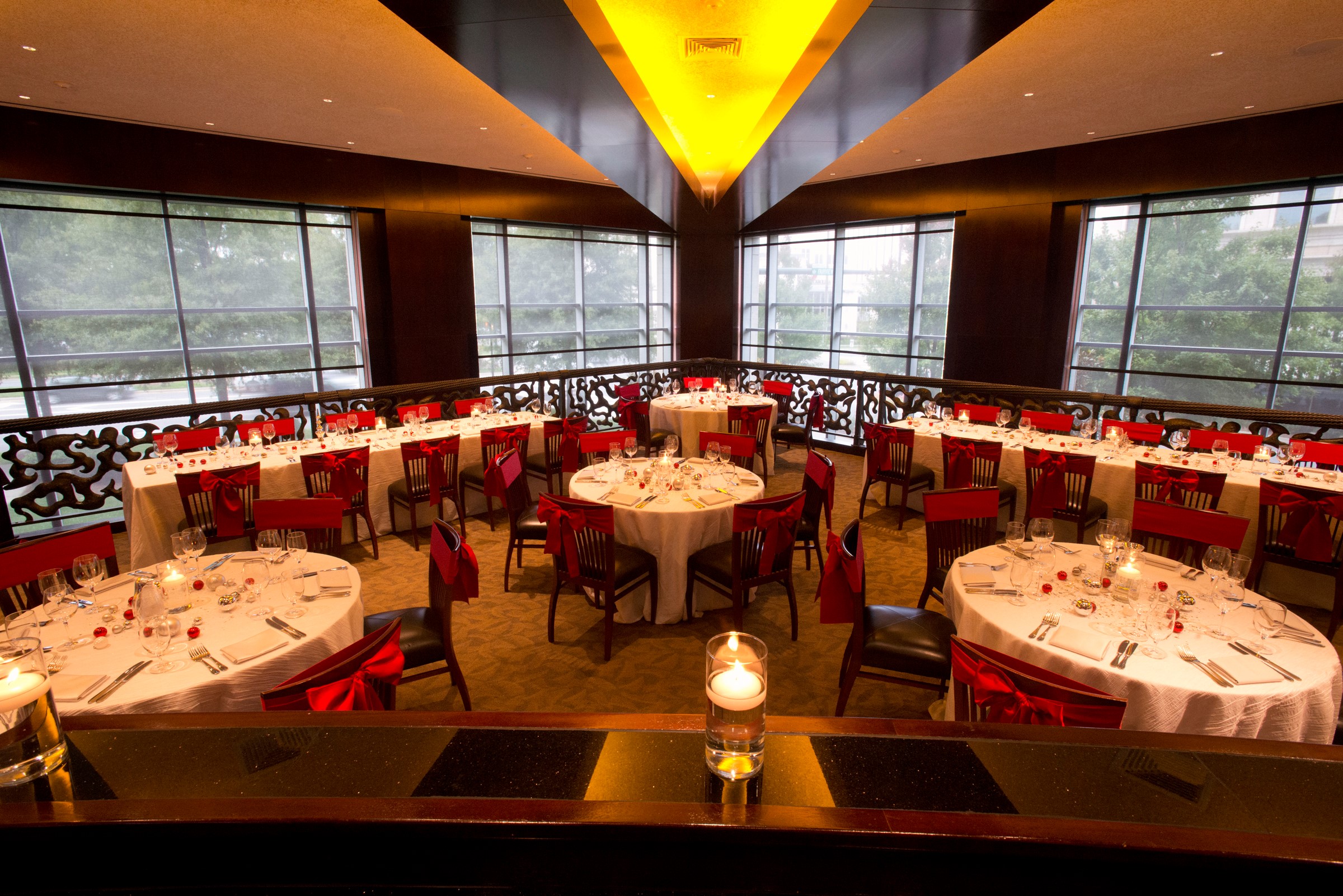 Mezzanine Point
Number of Seats: 70
Reception Occupancy: 80
Prime views from above
---
---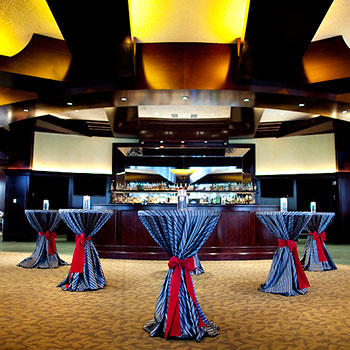 Mezzanine Bar & Dining Space
Number of Seats: 110
Reception Occupancy: 150
Private Bar
City Views
Designated Restrooms
---