---
Overview
Indulge in hand-cut steaks and fresh seafood at Del Frisco's Double Eagle Steakhouse, one of the best restaurants in San Diego. Located at historic Lane Field, in North Embarcadero, our restaurant is anchoring the waterfront InterContinental San Diego, situated at Broadway and Pacific, just minutes from Gaslamp District. With sleek architecture, sweeping views of the bay, plenty of outdoor seating and five spacious private rooms, you'll enjoy a traditional steakhouse dining experience in a breathtaking atmosphere.
Dress: Business casual attire. Thank you for not wearing tank tops, sleeveless shirts, flip-flops, gym wear, excessively revealing or torn clothing, or short shorts. Dress shorts are acceptable. Please remove your hat when entering the restaurant.
---
HOURS
Sunday: 4:00pm - 9:00pm
Monday: 4:00pm - 9:00pm
Tuesday: 4:00pm - 9:00pm
Wednesday: 4:00pm - 9:00pm
Thursday: 4:00pm -9:00pm
Friday: 4:00pm - 10:00pm
Saturday: 4:00pm - 10:00pm

Bar opens at 3pm
---
ADDRESS
CONTACT
Phone: (619) 272-5060
Email: dfsd@ldry.com

General Manager: Beth Thompson
Executive Chef: Brian Christman
Sales Event Planner: Heather Taylor

---
Features & Events
---
Del Frisco's prides itself in creating special experiences designed to make lasting memories for you and your guests.
---
Private Dining
---
From celebrations to board sessions, our private and semi-private dining rooms are the perfect place for your next gathering. Our dedicated private dining coordinators will plan and personalize your event to create an unforgettable experience.
---
Book your event
---
---
---
Eagle 1
Accommodates up to 20
Presentation Audio/Visual Equipment Available
Flat Screen TVs
Wireless Internet Access
---
---
---
---
Eagle 1
Accommodates up to 20
Presentation Audio/Visual Equipment Available
Flat Screen TVs
Wireless Internet Access
---
---
---
---
Eagle 1
Accommodates up to 20
Presentation Audio/Visual Equipment Available
Flat Screen TVs
Wireless Internet Access
---
---
---
---
Eagle 1
Accommodates up to 20
Presentation Audio/Visual Equipment Available
Flat Screen TVs
Wireless Internet Access
---
---
---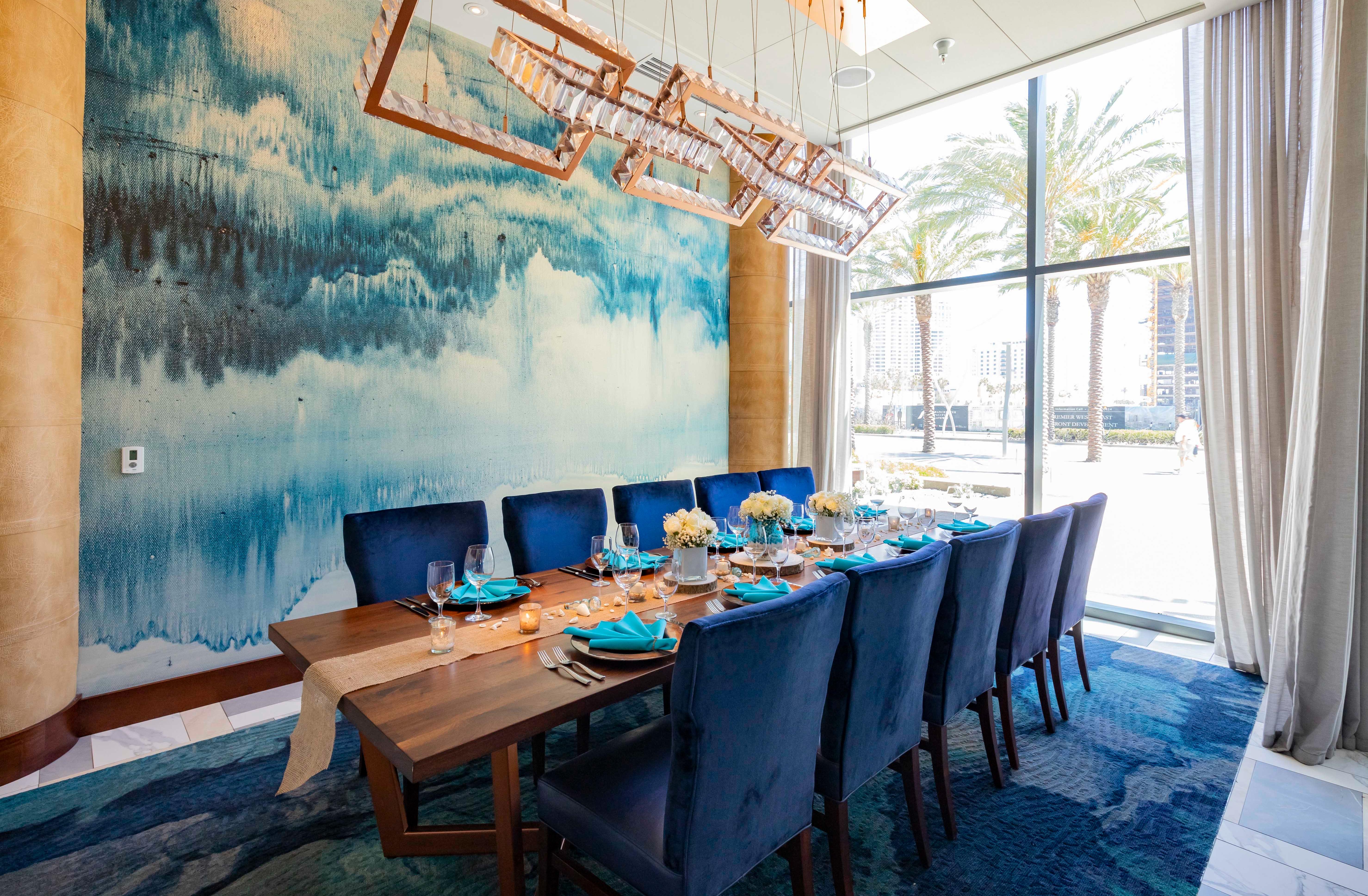 Coronado Room
Seated Dinner Capacity: 12
Room Capacity With AV: 12
72" TV - HDMI/VGA Hook Up
Parking In Lot: Paid (rates vary)
Valet: $6 lunch I $9 Dinner
Sales Tax: 0.0775
Liquor Tax: 0.0775
Admin. Fees: 0.03
Complimentary Wifi
---
---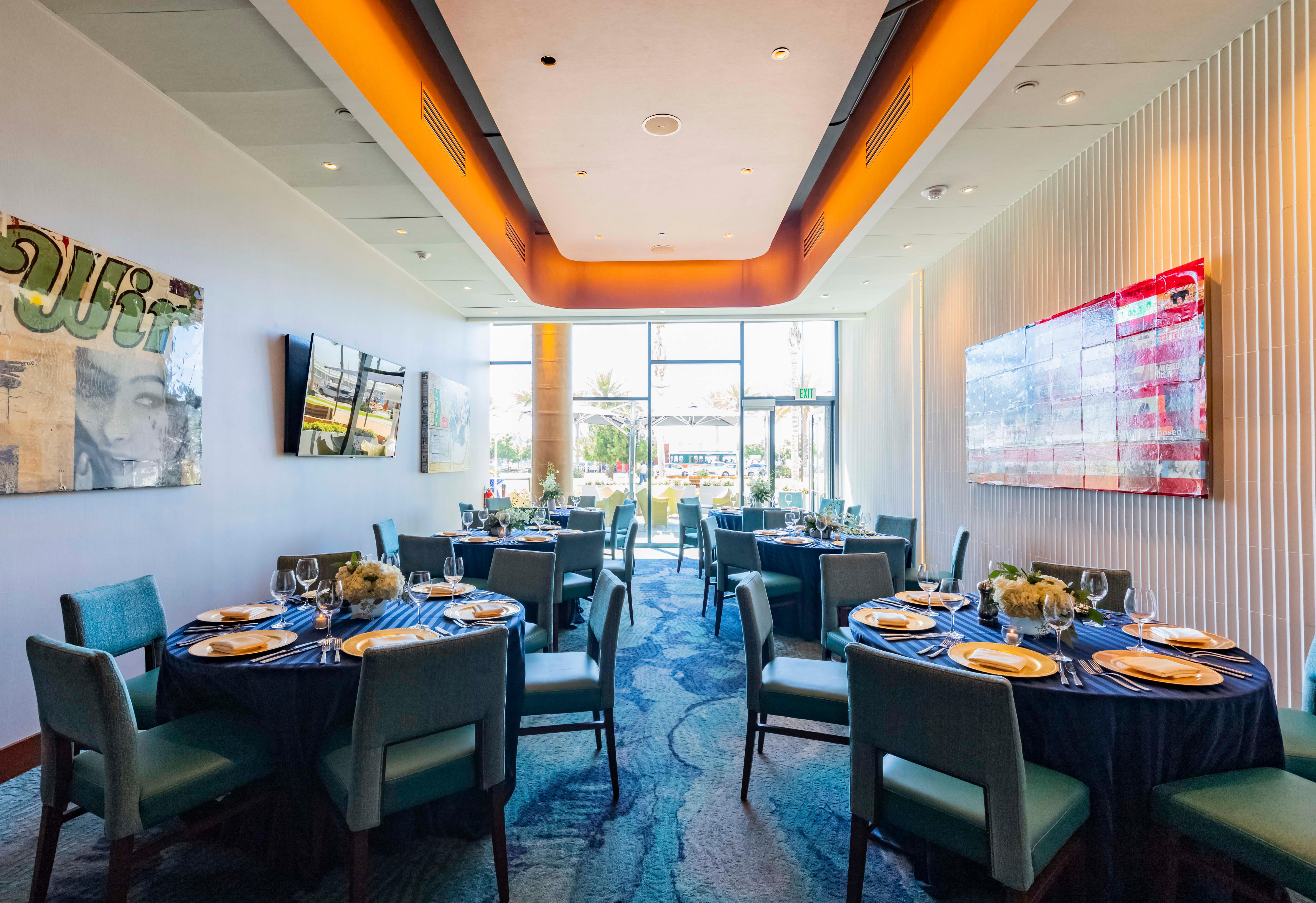 Harbor Room
Seated Dinner Capacity: 50
Cocktail Capacity: 60
Room Capacity With AV: 50
72" TV - HDMI/VGA Hook Up
Parking In Lot: Paid (rates vary)
Valet: $6 lunch I $9 Dinner
Sales Tax: 0.0775
Liquor Tax: 0.0775
Admin. Fees: 0.03
Complimentary Wifi
---
---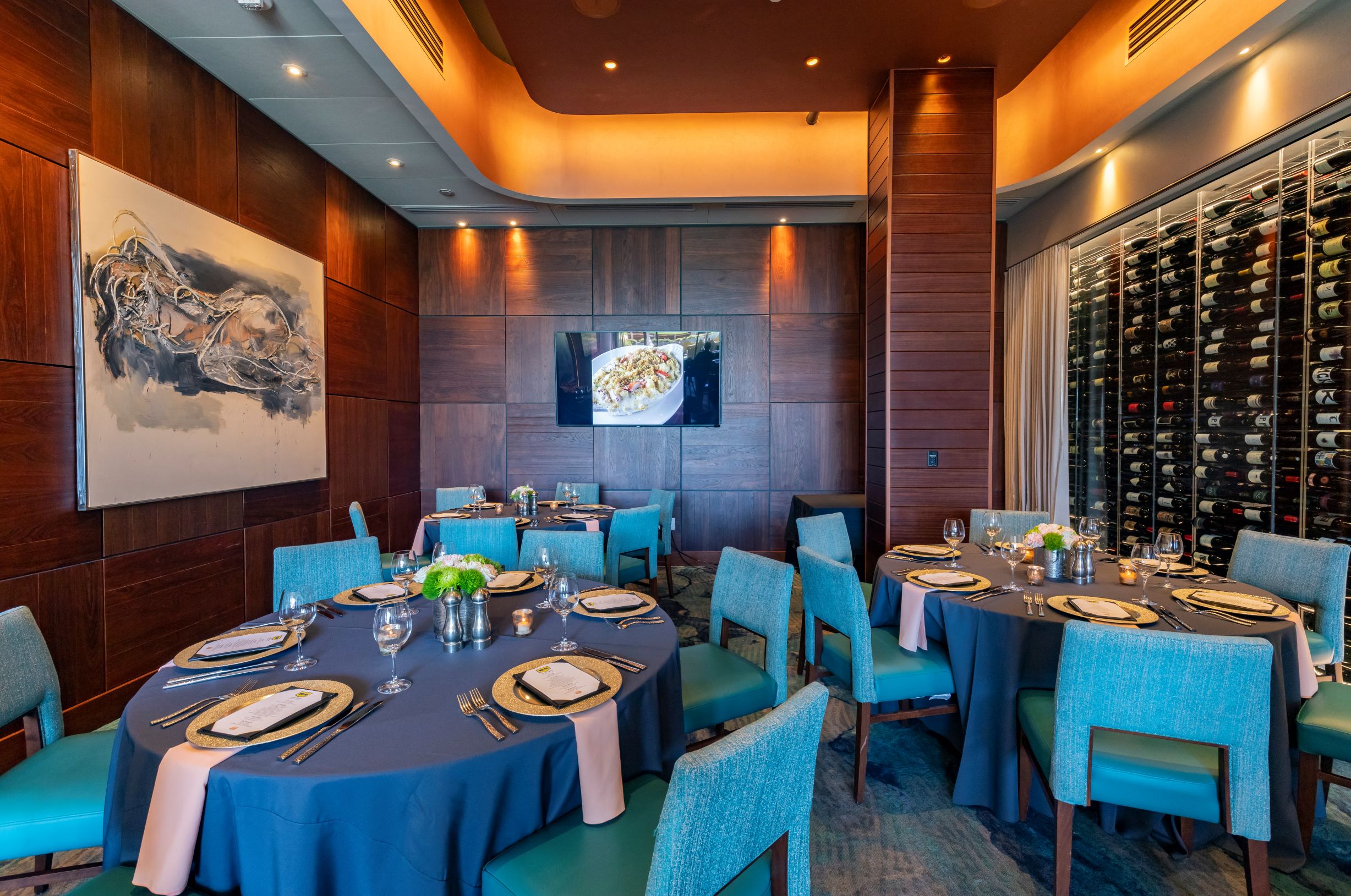 Bayfront Room
Seated Dinner Capacity: 20
Cocktail Capacity: 30
Room Capacity With AV: 15
72" TV - HDMI/VGA Hook Up
Parking In Lot: Paid (rates vary)
Valet: $6 lunch I $9 Dinner
Sales Tax: 0.0775
Liquor Tax: 0.0775
Admin. Fees: 0.03
Complimentary Wifi
---
---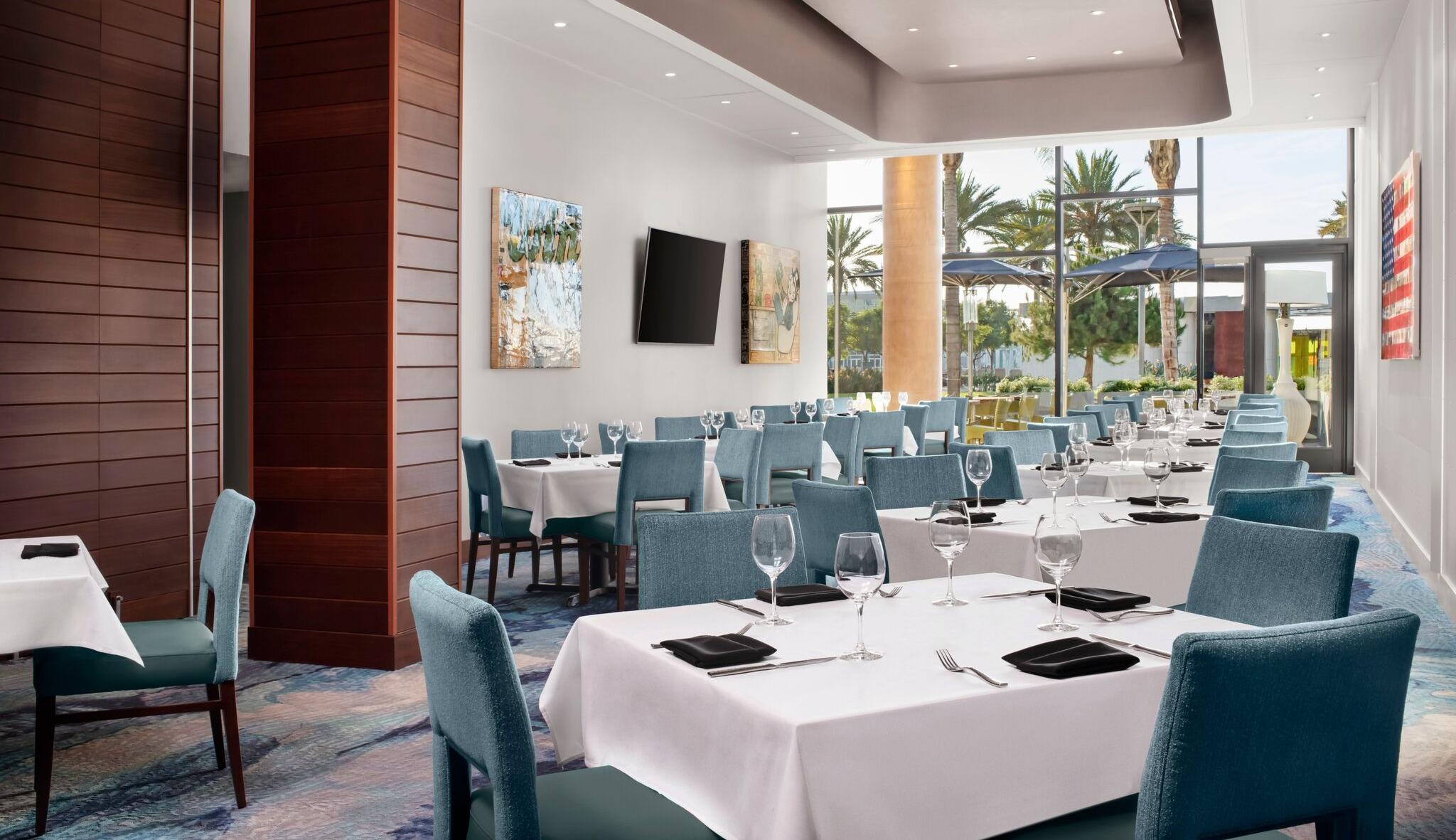 San Diego Room
Seated Dinner Capacity: 70
Cocktail Capacity: 90
Room Capacity With AV: 65
72" TV - HDMI/VGA Hook Up
Parking In Lot: Paid (rates vary)
Valet: $6 lunch I $9 Dinner
Sales Tax: 0.0775
Liquor Tax: 0.0775
Admin. Fees: 0.03
Complimentary Wifi
---
---
Pacific Room
Seated Dinner Capacity: 16
Room Capacity With AV: 16
72" TV - HDMI/VGA Hook Up
Parking In Lot: Paid (rates vary)
Valet: $6 lunch I $9 Dinner
Sales Tax: 0.0775
Liquor Tax: 0.0775
Admin. Fees: 0.03
Complimentary Wifi
---
---
Balboa Room
Seated Dinner Capacity: 16
Room Capacity With AV: 16
72" TV - HDMI/VGA Hook Up
Parking In Lot: Paid (rates vary)
Valet: $6 lunch I $9 Dinner
Sales Tax: 0.0775
Liquor Tax: 0.0775
Admin. Fees: 0.03
Complimentary Wifi
---
---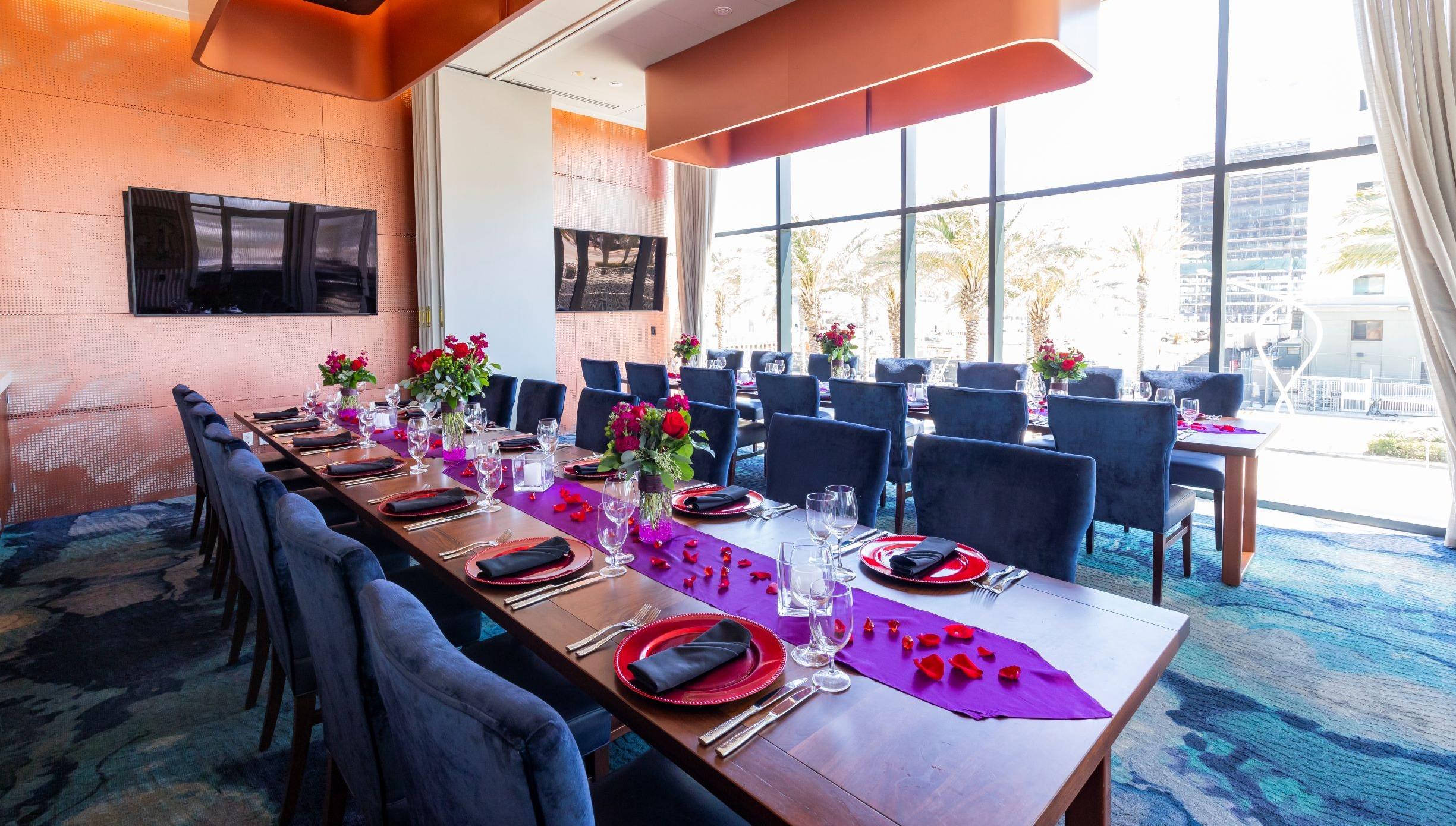 California Room
Seated Dinner Capacity: 32
Room Capacity With AV: 32
72" TV - HDMI/VGA Hook Up
Parking In Lot: Paid (rates vary)
Valet: $6 lunch I $9 Dinner
Sales Tax: 0.0775
Liquor Tax: 0.0775
Admin. Fees: 0.03
Complimentary Wifi
---
---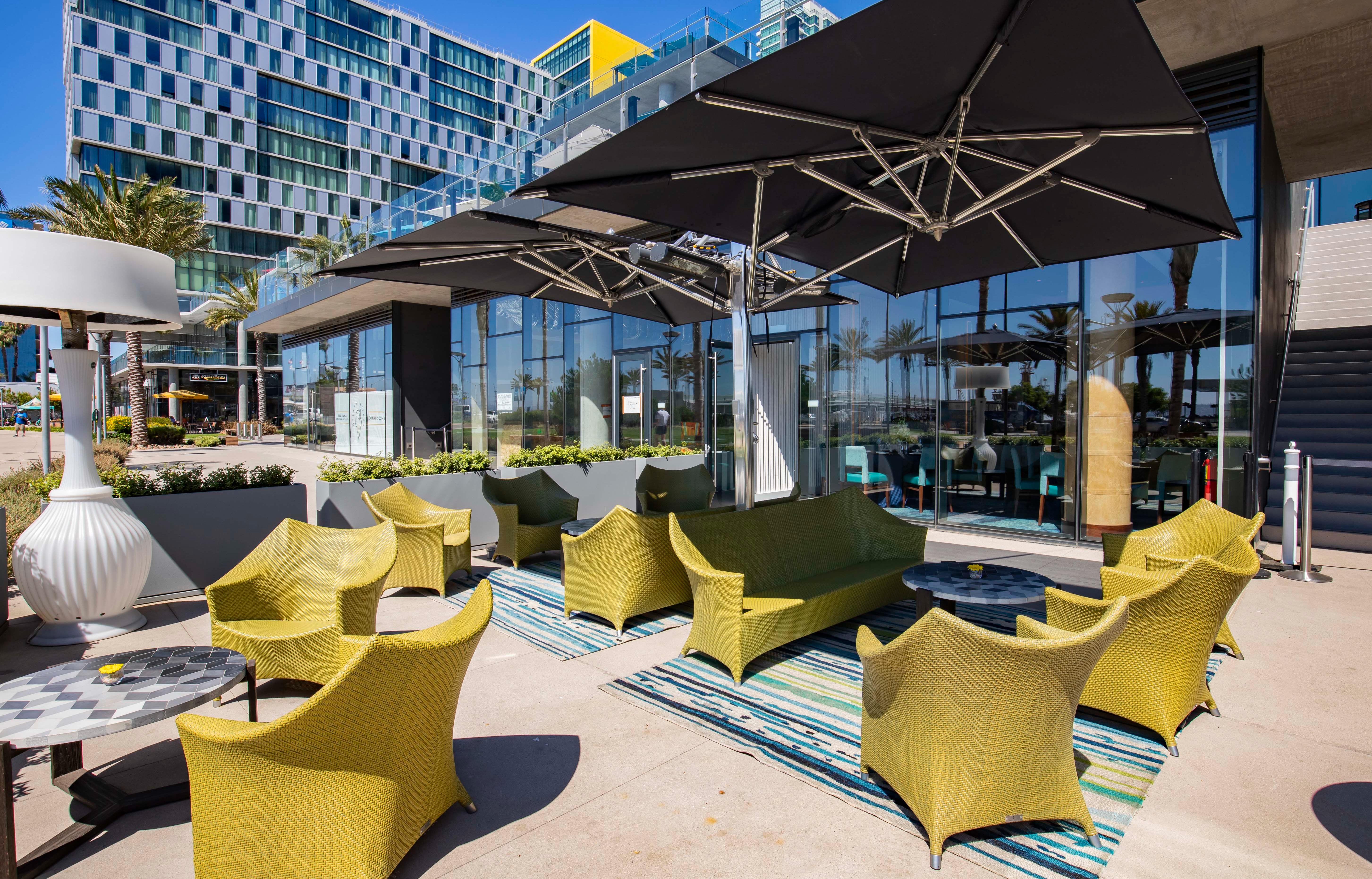 Seaside Patio Room
Seated Dinner Capacity: 30
Cocktail Capacity: 40
Rented AV Available
Parking In Lot: Paid (rates vary)
Valet: $6 lunch I $9 Dinner
Sales Tax: 0.0775
Liquor Tax: 0.0775
Admin. Fees: 0.03
Complimentary Wifi
---
---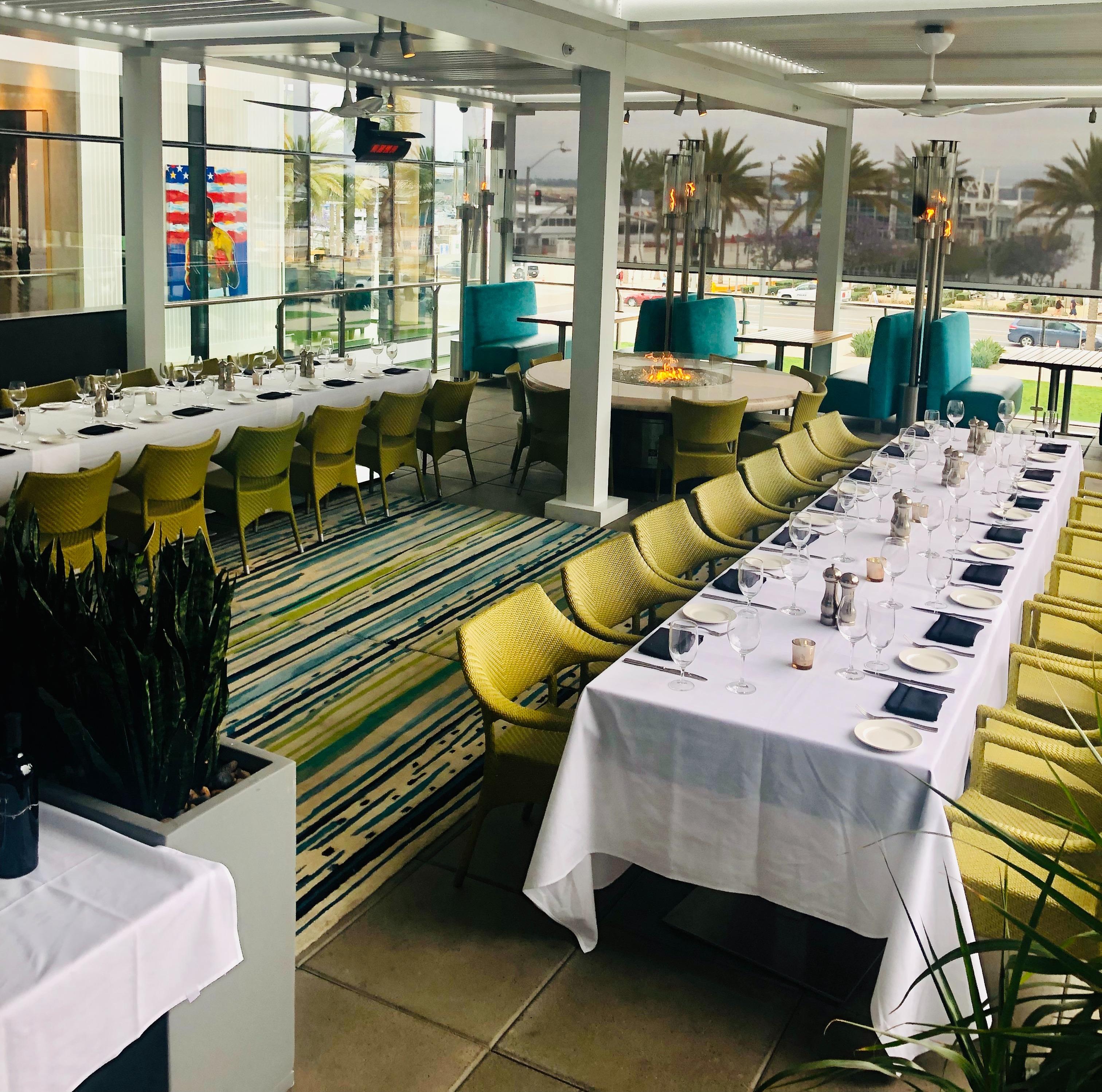 Rooftop Patio
Seated Dinner Capacity: 54
Cocktail Capacity: 75
Room Capacity With AV: 50
72" TV - HDMI/VGA Hook Up
Parking In Lot: Paid (rates vary)
Valet: $6 lunch I $9 Dinner
Sales Tax: 0.0775
Liquor Tax: 0.0775
Admin. Fees: 0.03
---
---
Second Level Dining Room with California Room
Seated Dinner Capacity: 106
Cocktail Capacity: 125
Parking In Lot: Paid (rates vary)
Valet: $6 lunch I $9 Dinner
Sales Tax: 0.0775
Liquor Tax: 0.0775
Admin. Fees: 0.03
Complimentary Wifi
---
---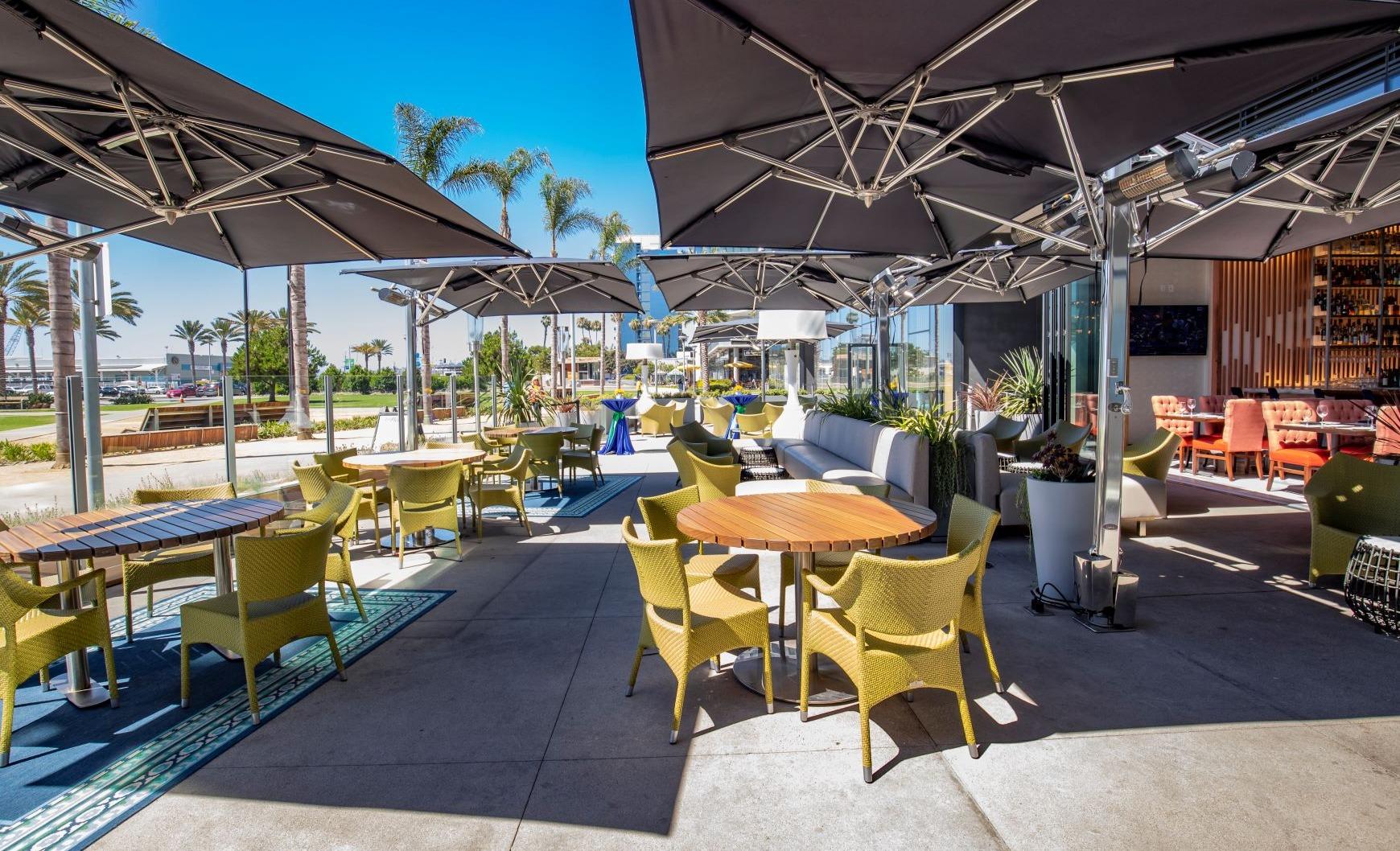 Main Patio
Seated Dinner Capacity: 80
Cocktail Capacity: 100
Room Capacity With AV: 50
Rented AV Available.
Parking In Lot: Paid (rates vary)
Valet: $6 lunch I $9 Dinner
Sales Tax: 0.0775
Liquor Tax: 0.0775
Admin. Fees: 0.03
Complimentary Wifi
---
---
Main Patio with Seaside Patio
Seated Dinner Capacity: 110
Cocktail Capacity: 140
Room Capacity With AV: 50
Rented AV Available.
Parking In Lot: Paid (rates vary)
Valet: $6 lunch I $9 Dinner
Sales Tax: 0.0775
Liquor Tax: 0.0775
Admin. Fees: 0.03
Complimentary Wifi
---
---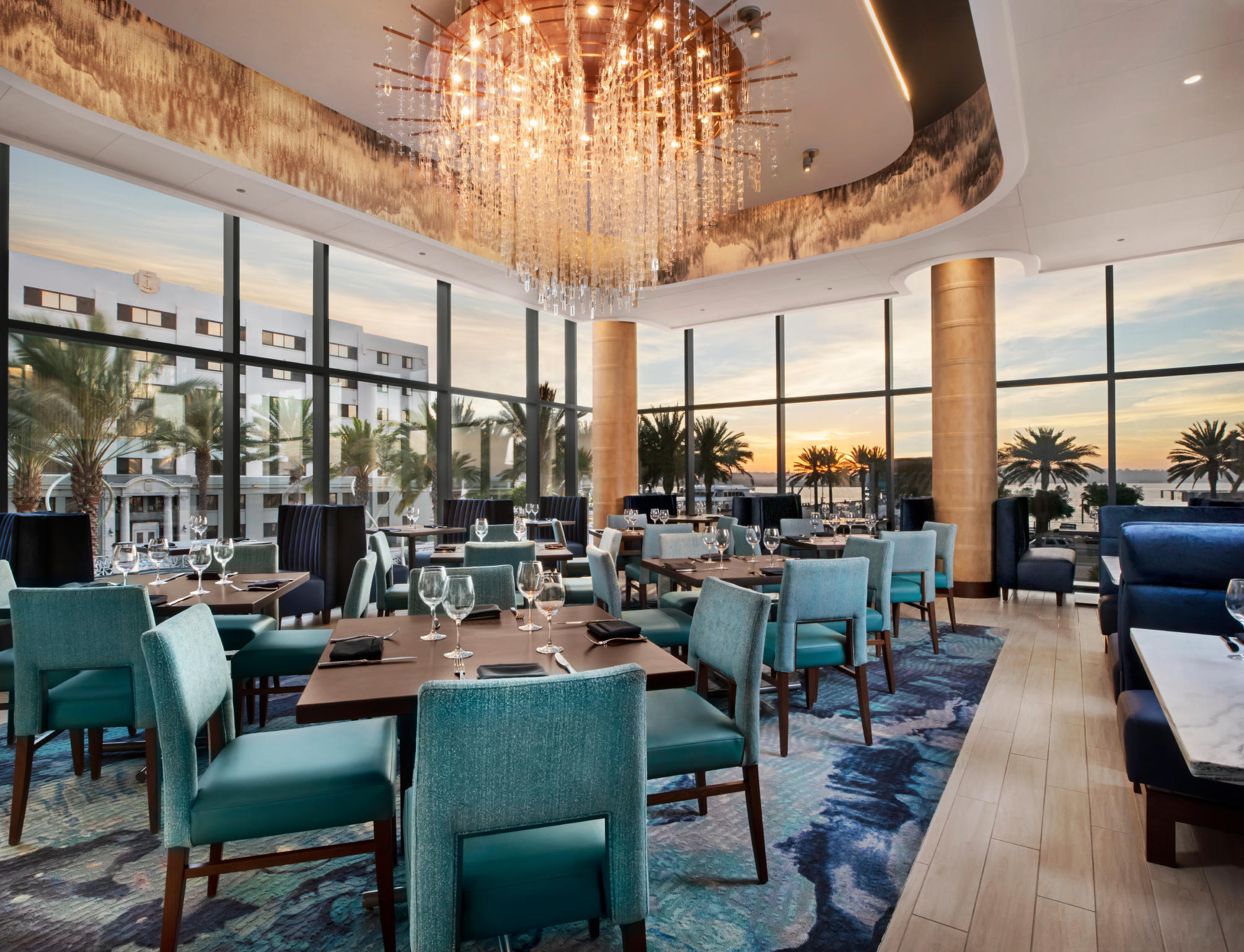 Second Level Buyout
Seated Dinner Capacity: 110
Cocktail Capacity: 140
Room Capacity With AV: 50
Rented AV Available.
Parking In Lot: Paid (rates vary)
Valet: $6 lunch I $9 Dinner
Sales Tax: 0.0775
Liquor Tax: 0.0775
Admin. Fees: 0.03
Complimentary Wifi
---